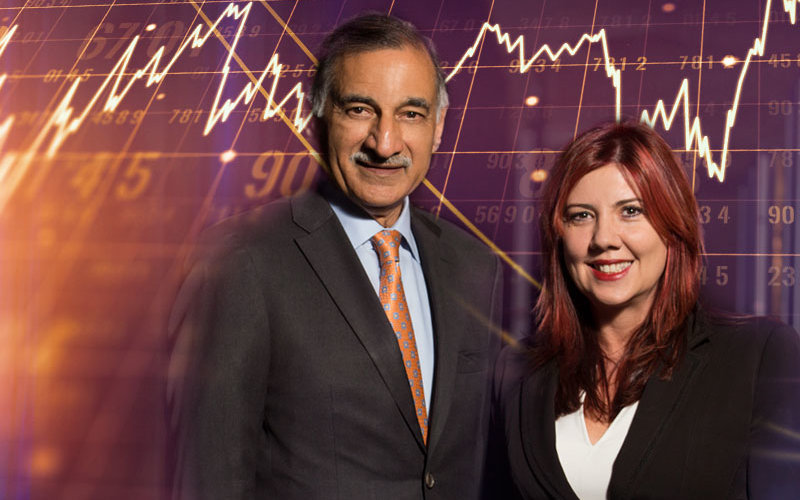 "We are more upbeat than the consensus," summarized Mira Farka during the 26th annual fall economic forecast presentation from Cal State Fullerton's Woods Center for Economic Analysis and Forecasting.
Farka, center co-director and associate professor of economics, along with Anil Puri, center director, believe the nation's real GDP will reach its pre-pandemic level by the end of 2021 and the economy will return to full employment by the end of 2022.
Their optimism stems from the fact that the U.S. economy was healthy before the pandemic hit, the policy response from the government was "unprecedented both in timing and scope" and many sectors — particularly housing — have already bounced back. In addition, coronavirus treatments have improved and vaccines appear to be on the way.
Puri and Farka do not expect a smooth recovery, though, noting the uneven impact of the virus on segments of the population, disparities in unemployment rates and skewed effects of the pandemic on varying industry sectors. 
Hardest hit is the leisure and hospitality industry, which has a strong presence in the local area. While Orange County typically fares better than the nation as a whole economically, in this case, the two expect it will take just as long to get back to full employment — the end of 2022.