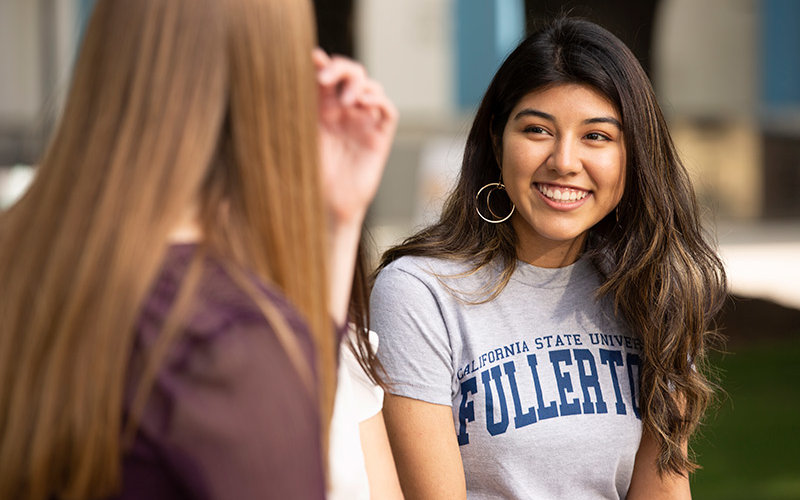 The Emeriti of California State University, Fullerton awarded 13 scholarships totaling $26,000 to graduate and undergraduate students who have shown scholastic achievement, university accomplishments and community service. The scholars were recognized at a virtual celebration in September.
Seven graduate students were honored with the Benson scholarship:
Yuri Enokida, education and multi-subject teaching credential
Rebecka Hahnel, psychology
Jonathan Mazur, education
Cynthia Pena, public administration
Erin Perkins, history
Giovanna Reinking, instructional design and technology
Jose (Jozef) Robles Cuevas, sociology
Six undergraduate students were awarded the Emeriti Memorial scholarship:
Vincent X. Edwards, public health
Rachel Fu, political science
Amaya Gregory, biological sciences
Andrea Gutierrez, business administration-accounting, finance
Justin Morris, communication
Rebecca Smith, psychology and multi-subject teaching credential
The Russel V. Benson and Betty L. Benson Scholarship Fund was established in 2014 as part of a gift from the estate of Russel Benson, professor emeritus of mathematics, who served Cal State Fullerton for 18 years.
The Emeriti Memorial Scholarship Fund was founded in 1987 and supports upper-division undergraduates, graduate students and students in the Guardian Scholars program.
To support student scholarships, visit giving.fullerton.edu.
Contact: Karen Lindell, klindell@fullerton.edu