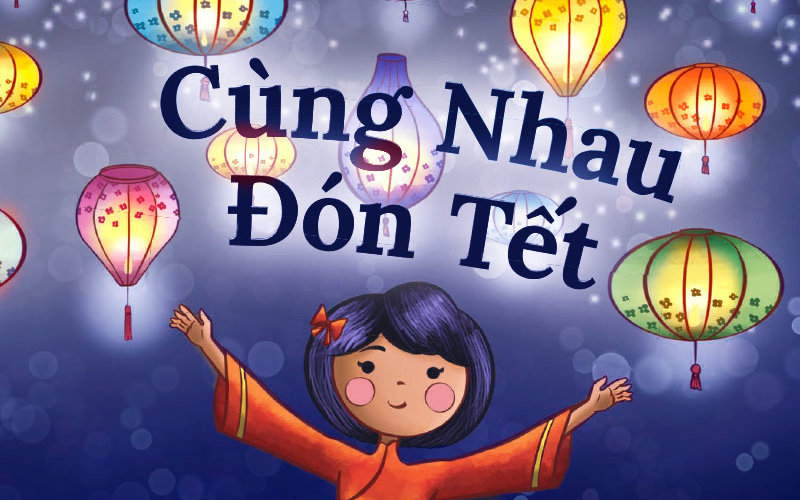 What it's like to be Vietnamese in America or celebrate Tết — the Vietnamese New Year — are topics of new children's books that Natalie Tran hopes shed light on languages not commonly taught, diverse student populations and early childhood literacy.
Cal State Fullerton's National Resource Center for Asian Languages, which Tran directs, has published 13 new illustrated children's books in Vietnamese, written by local students, to support Asian language teachers and their students, and encourage children to retain use of their native Vietnamese language. 
"We have received positive responses from P-12 districts, community language schools, and parents supporting Vietnamese world language and dual language programs in the U.S.," said Tran, chair and professor of secondary education and director of the doctoral program in educational leadership. "They appreciate the authenticity of the books, which are written for children and by children."
The children's books are part of the center's Community Literacy Project to provide valuable resources to support Vietnamese literacy and preserve Vietnamese culture and language, Tran noted. 
Books Tell the Stories of 'Our Community'
The new books, all with the theme, "Our Community," tell stories about the people, places and events that take place in Orange County's Vietnamese community, including Little Saigon in Westminster. One of the books is bilingual, "Being Vietnamese in America." The books are written by children ages 7-18 who entered the center's book writing competition and illustratrated by CSUF art students and alumni.
The book project started several years ago due to limited bilingual books available for children, especially for less commonly taught languages such as Vietnamese.
To address this challenge, Tran and the center launched its first Community Literacy Project in 2017 and again in 2019.  In collaboration with the Vietnamese community, local school districts and universities, the center hosted a Vietnamese children's book writing contest. More than 100 students registered for the in-person event in 2017. Of those who participated, 12 books were selected for publishing.
The collection, now totaling 25 books, represents voices of first- and second-generation Vietnamese Americans and their experiences in America. 
"These books share stories about how young Vietnamese Americans contribute to our community —  including their struggles, hopes, and what dreams and aspirations they have for our community," Tran said.
The books, which are $10 each, are used by preschool to 12th grade students and teachers, as well as parents and the public at-large. All proceeds go toward supporting the Community Literacy Project to include other less commonly taught languages and offer other activities. Based on the positive feedback of this work, the center in the future plans to include books in Khmer (Cambodian) and Korean, Tran said. 
The National Resource Center for Asian Languages, launched at CSUF in 2014 with a $700,000 grant from the U.S. Department of Education, is one of 16 language resource centers in the nation. A second, four-year, $684,000 grant was awarded in 2018.
Over the past six years, the center has played a critical role in supporting the growth and development of language programs through professional development for P-12 teachers, the creation of resources to support dual language and world language programs throughout the country, research, and community engagement and advocacy. In response to the pandemic, the center recently launched a series of webinars, conducted in English, Vietnamese, Korean and Khmer, to support distance learning.
Additionally, the center is partnering with Californians Together through project EL RISE! over the next two years. Supported by a $150,000 award, the center will provide professional development for Asian language teachers statewide, focusing on instructional strategies that support emergent bilingual or multilingual students.
"NRCAL has become an integral link in the Asian language educational community, both locally and nationally. It serves as both a teaching and learning center, as well as a community resource, particularly in providing expertise on how to initiate and identify resources to support Vietnamese dual-language immersion programs," Tran said.
Tran Named a 'Woman of Distinction'
For Tran's tireless work in promoting Vietnamese culture and language, she was recently recognized as one of the 2020 "Women of Distinction" in the arts-cultural diversity category by Sen. Thomas J. Umberg (D-Santa Ana), who represents the 34th Senate District.
"It's an honor to be among other women of distinction who are doing amazing work in the community. I appreciate the opportunity to highlight the work that we do at NRCAL, with the support of the College of Education and Cal State Fullerton," she said. 
For more information about NRCAL or to purchase books, visit the center's website.
Contact: Debra Cano Ramos, dcanoramos@fullerton.edu