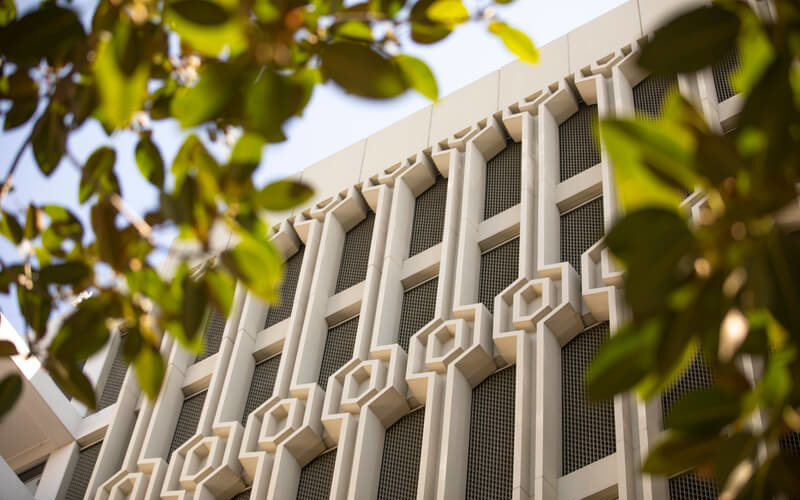 As the COVID-19 pandemic swept across the nation, universities began to worry about declining college enrollments. Would students, burdened by illness, job losses, family stresses or unsure about virtual learning, decide to "opt out" for a semester? A year? Or longer?
While enrollments did see a dip across the nation, Cal State Fullerton enrollment headed in the opposite direction. A record 41,408 students enrolled at the university this fall, a 3.86% increase from last year's enrollment of 39,868.
According to the National Student Clearinghouse, undergraduate enrollment is running 4.4% below last year's level. For-profit four-year colleges are also showing drops. The 13.0% decline in freshmen enrollment is particularly troubling. Community colleges show the biggest decline with a 18.9% drop in freshmen enrollment. This is followed by a drop of 10.5% for public four-year colleges and 8.5% for nonprofit four-year institutions of higher education.
Keys to Freshman Enrollment Success
So why did CSUF do so well when others did not? For starters, according to Elizabeth Zavala-Acevez, associate vice president for student affairs, the campus did not skip a beat in pivoting to remote programming and dedicated itself to specialized and intentional outreach and communications efforts.
"In light of COVID-19, Welcome Day was revised and hosted virtually through a weekly webinar series beginning March 27 and running through June 26," said Zavala-Acevez. "To provide an experience for new students to explore our academic colleges, we coordinated with campus partners to offer Zoom webinars during what would have been our in-person Welcome Day event in April. All sessions were recorded for continued viewing. Overall, 96 live Zoom webinars were available for students and families to participate in on that day, engaging almost 4,000 participants on that day alone."
"Student success is the driving force behind every action we take on behalf of our Titans," said Karyn Scissum Gunn, associate vice president for student success. "Heading into the COVID-19 disruption, our campus pivoted decisively. In addition to numerous actions to support virtual operation of the campus and learning environment, we modified several advisement- and enrollment-based processes so that students, faculty and staff could continue to conduct these types of engagements and transactions virtually. These are the types of strides that assure interested students, our community and partners of our commitment to make it happen, how it needs to happen, and when it needs to happen. This is the Cal State Fullerton brand."
"Weekly orientation programs were held as well, with more than 1,000 participants attending at least one of 14 live sessions," said Colleen McDonough, director of outreach and recruitment. "In addition, 12,000 'welcome boxes,' filled with Titan swag, were delivered to incoming Titans, congratulating them on choosing to become a Titan. It was a very high-touch, personalized welcome."
"Because many of the incoming students are first-generation (the first in their families to attend college), they appreciate that we offer a high-quality education at an affordable cost. We are noted as the best 'return on investment' for both first-time freshmen and transfer students," said Zavala-Acevez.
Faculty also took on additional roles to ensure that students continued to receive the best possible education.
"In addition to traditional summer programming, the Faculty Development Center offered a series of specialized professional development opportunities for faculty," said Kristin Stang, assistant vice president for faculty support services. "During summer 2020, seven talented faculty facilitators delivered 31 multi-day 'teach remotely' professional development workshops with more than 1,100 faculty registering."