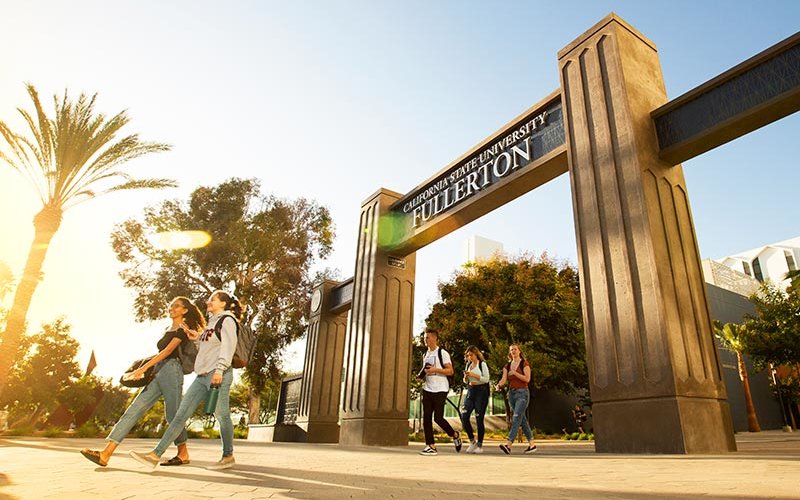 Cal State Fullerton is in the top 1% of four-year universities in the nation helping low-income students reach financial success, according to the 2020 Social Mobility Index developed by CollegeNet.
CSUF gained six spots from the 2019 Social Mobility Index to make the top 15, at No. 12.
The 2020 Social Mobility Index ranked 1,449 four-year schools in its annual review. The index states 40.8% of Cal State Fullerton's students are low-income and average about $15,000 debt at graduation — well below the $28,800 national average for public universities. CSUF graduates have a median early career salary of $47,200, according to the national survey.