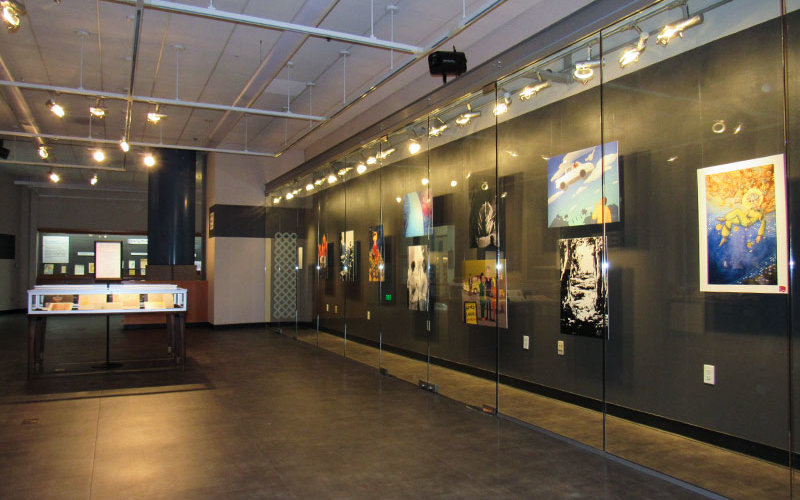 English major and fantasy writer Mervae McCormack put her imagination to the test by creating her first zine, "Society of Last Dreamers," about how Earth is destroyed by climate change and human impact.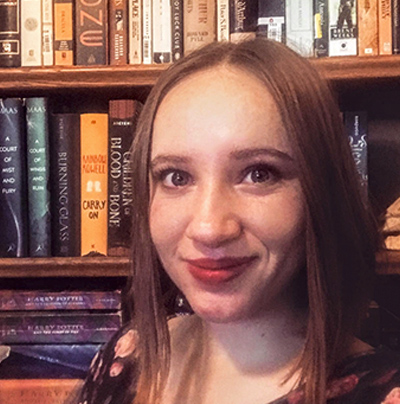 McCormack, who aspires to become a published writer and is writing a fantasy trilogy, created the zine for the "Zines to the Future! (Re)making SoCal Futures" virtual exhibit project at Cal State Fullerton's Pollak Library. Pronounced "zeen," short for magazine or fanzine, a zine is a small, handmade (or digital) booklet.
The exhibit, themed "Imagining Diverse Futures," continues through December and is directed by David Sandner, professor of English, comparative literature and linguistics.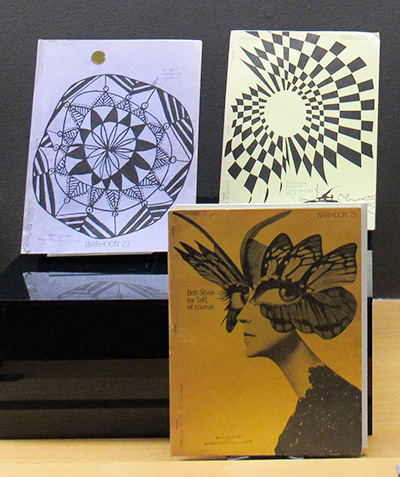 Art, African American studies and English majors are involved in the zine project, including making and writing zines, creating art or installing the physical exhibit.
What do you find fascinating about zines?
As a writer, zines allow me to create in a way that I otherwise couldn't. Zines allow absolute freedom. Making things with your hands and being able to see and touch them is vastly underrated and is slowly on the decline. The multitude of forms that a zine can take depending on how it's folded is incredible; a story can suddenly be told in a variety of ways depending on how the reader chooses to unfold it. The best part is that zines create an opportunity for voices that would not otherwise be heard, and writers get an audience for their ideas. Zines encourage people who aren't necessarily writers to create, write and tell stories.
How did you come up with the idea for your zine?
I wanted to write a story about our future and what could happen if we don't make changes and find solutions to climate and other societal issues. If we don't address climate change, coral reefs and rainforests will be destroyed. In the "Society of Last Dreamers" I tell the story of how the world has been left a wasteland. The air isn't breathable because of pollution so humanity sought refuge under the ocean. People live in a dome city called "Last Home." There are no trees under the ocean and oxygen is running out. Humans don't dream about a future because there is no future for them. My main characters call themselves the "Society of Last Dreamers" and steal paper from the government in order to create the last book on Earth.
What do you hope people learn from your zine?
I hope people take away the message that we need to change the way we're going about doing things now, not only as consumers, but as producers as well. We need to switch to sustainable methods of production, like bamboo, and we need to invest in our future before we don't have one.
Why did you want to be a part of the exhibit?
I was so excited for a chance to be a part of this exhibit because giving young people a chance to be heard and celebrated by their school is important. I hope to learn more about what my generation imagines when we think of the future, especially as we go through a pandemic and the future sometimes looks bleak. I'm a writer, so any chance I have to practice and experiment with the craft of writing is a chance I jump at taking.
Why are you drawn to fantasy writing?
Fantasy involves total imagination as a reader and as a writer. When I am reading, I love the immersion involved; a good fantasy book makes me feel like I have explored it rather than read it. I want to offer that same feeling to my readers. I write fantasy because the only limit is my imagination, and I am drawn to the strange, the magical and the weird. For me, fantasy acknowledges the tragedy in the world, and offers a sense of indomitable hope and endurance — and that is something the world needs more of. The plot of my trilogy, "The Adamantine Chronicles," is about death and the afterlife. The underworld is controlled by tyrants who take away people's memories when they die. There are three stories in each book: a ghost who attempts to solve her own murder; a woman who, trying to absolve herself of guilt, ventures into the underworld to retrieve a ring; and an adventurer who travels the world searching for artifacts made of adamantine, and fights pirates, goblins and ghouls, oh my! When the characters in each story eventually meet, they want to liberate the underworld of its tyrants so that humanity can spend eternity with their loved ones.