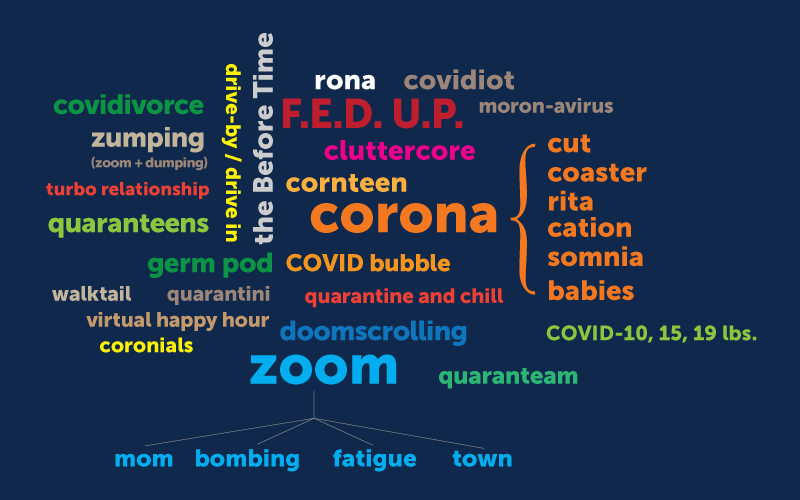 The novel coronavirus has upended daily lives and routines so much this year that even the English language was forced to change and adapt.
Sources like Merriam-Webster named "pandemic" as their Word of the Year for 2020. New words like "flatten the curve," "shelter in place," "contact tracing," "PPE" and especially "coronavirus" entered our vocabulary in March and April and were seared into our collective consciousness, said Stephen J. Mexal, chair and professor of English, comparative literature and linguistics at Cal State Fullerton.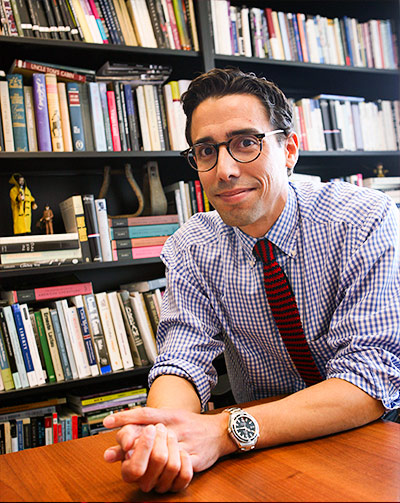 The pandemic, particularly in the United States, inspired new words and expressions like "the before times," "coronacut" and "coronials." Meanwhile, words like "COVID-19" and "coronavirus" are more likely to be shortened to simply "COVID."
"It's as if some kind of exhaustion has set in and we can't bear to use the extra syllables from the longer terms," Mexal said.
Similarly, Oxford Languages reported that use of the phrase "social distancing" has been steadily declining since April.
"Either we're doing it less or we don't recognize the practice as unusual anymore," Mexal said. "It's possible that we're using the phrase 'social distancing' less because we now just call it 'normal life.'"
Mexal also notes how often new meanings and modifiers have been added to older, more common words and expressions this year. Examples include "remote work," "remote schooling" or "getting a virtual drink."
Mexal said one way to spot the pandemic's influence on the English language in the future is if, months from now, phrases like "go to work," "go to school" or "get a drink" are unclear, requiring questions on whether one would need to get into a car or get on a laptop.
"Thirty years in the future, some future version of us may look back on news articles from 2020 and think, 'Remote work?' What is remote work? Oh, I get it — he just means work,'" Mexal said.
It would not be the first time this has happened. Mexal said he was interested in a term he read in a report by Cal State Fullerton's English department from 35 years ago, which was "computer writing."
"What they called 'computer writing' is what we now just call 'writing,'" Mexal said.