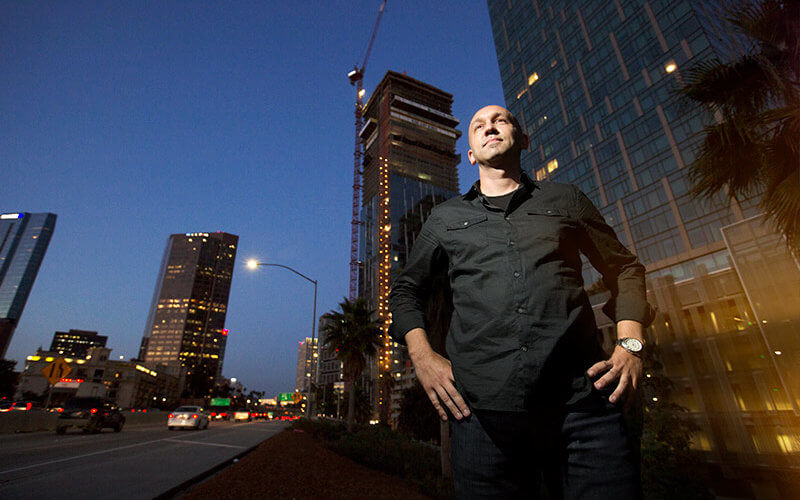 Cal State Fullerton recently honored 78 full-time faculty members for their outstanding record of service to students, the university and the community. The annual Faculty Recognition Awards event, established in 1995, was held virtually for the first time this semester.
The recognition program, sponsored by the Office of the Provost and Vice President for Academic Affairs and the Faculty Development Center, acknowledges faculty in one of three areas that rotate each year: scholarly and creative activities, teaching and service. Nominees are reviewed and approved by department chairs, college deans, and the provost and vice president for academic affairs.
Arts
Art — Andy Fedak, Mary Anna Pomonis, Joanna Roche
Music — Ernest Salem, Robert Watson
Business and Economics
Accounting — Randy Hoffman, Richard Lu
Business Communication Program — Teeanna Rizkallah
Economics — Mira Farka, Kristin Kleinjans
Finance — Xin Che, Marcia Lucas, Arsenio Staer
Information Systems and Decision Sciences — Daoji Li, Sinjini Mitra, Daniel Soper
Management — Adelina Gnanlet, Richard Parry, Asad Shafiq
Marketing — Joshua Dorsey
Communications
Communications — Ken Hagihara, Robert Meeds, Waleed Rashidi, Chelsea Reynolds
Communication Sciences and Disorders — Ying-Chiao Tsao
Human Communication Studies — Shanara Reid-Brinkley, Tara Suwinyattichaiporn
Education
Educational Leadership — Nancy Watkins
Elementary and Bilingual Education — Pablo Jasis, Carolina Valdez
Literacy and Reading Education — Joyce Gomez-Najarro
Secondary Education — Antoinette Linton, Fernando Rodriguez-Valls
Special Education — Sung Hee Lee
Engineering and Computer Science
Civil and Environmental Engineering — Hakob Avetisyan, Kristijan Kolozvari
Computer Engineering — John Faller
Computer Science — Doina Bein, Paul Inventado
Mechanical Engineering — Sagil James
Health and Human Development
Child and Adolescent Studies — Lupita Espinoza, Sharon Seidman
Counseling — Matt Englar-Carlson
Kinesiology — Joao Barros, Daniela Rubin
Nursing — Rose Sakamoto
Public Health — Laura Chandler, Jasmeet Gill
Social Work — Michelle Martin, Duan Tran
Humanities and Social Sciences
American Studies — Dustin Abnet, Alison Kanosky
Anthropology — Ahmed Afzal, Sarah Grant
English, Comparative Literature and Linguistics — April Brannon, Erin Hollis, J. Chris Westgate
History — Aitana Guia, Jamila Moore Pewu
Modern Languages and Literatures — Nathan Carr, Reyes Fidalgo
Political Science — Veronica Herrera, Sarah Hill, Lidia Nuño, Valerie O'Regan
Psychology — Susan Sy
Religious Studies — Mugdha Yeolekar
Sociology — Maria Malagon, Latosha Traylor
Natural Sciences and Mathematics
Biological Science — Joel Abraham, Alison Miyamoto, Paul Stapp
Chemistry and Biochemistry — Marcos Ortega, Andrew Petit
Mathematics — Bogdan Suceavă
Physics — Leigh Hargreaves
Pollak Library
Collection & Scholarly Communications-Cataloging — Samuel Barber
Public Services — Megan Graewingholt
Read more about this year's winners on the Faculty Recognition page of the Faculty Development Center website.