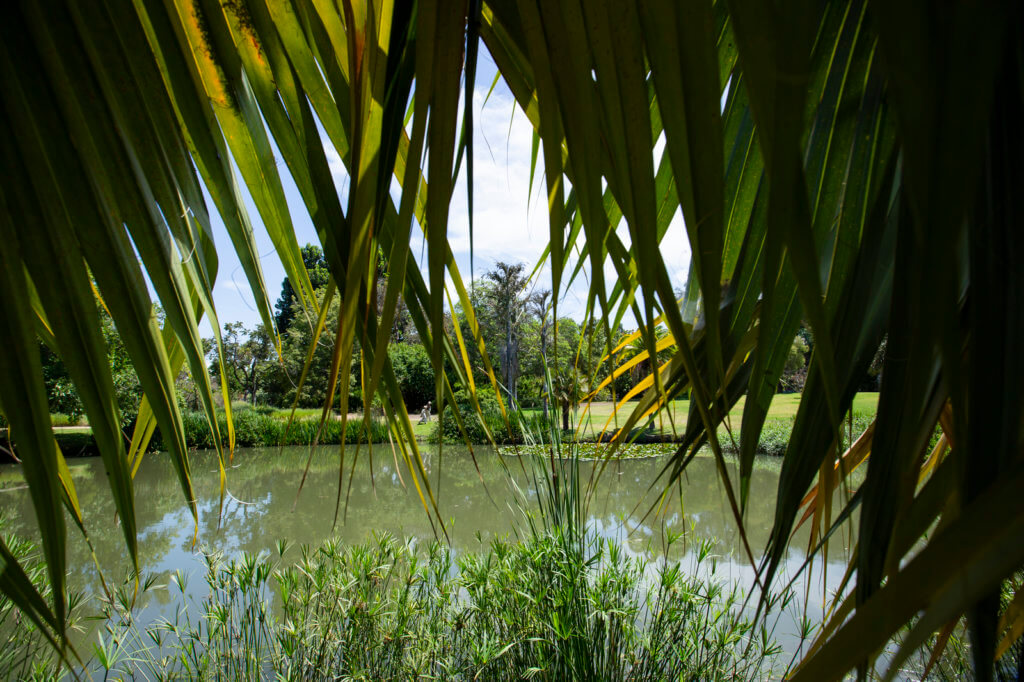 C. Eugene (Gene) Jones, professor emeritus of biological science, the driving force and founding director of the Fullerton Arboretum, died Nov. 28. He was 77.
Jones, whose specialty was plant reproductive biology, joined Cal State Fullerton in 1969, where he shared his love of botany through teaching and research with students, staff and colleagues. He and his wife, Teresa, led the founding of the Friends of the Arboretum.
His current and former colleagues described him as cheerful, humble, kind and 'superhuman' as he effortlessly balanced the demands of teaching, research and departmental administration. He served as chair of the Department of Biological Science from 1989 to 2004 and made significant contributions to the growth and development of the department.
He was the longtime director of CSUF's Faye A. MacFadden Herbarium and helped establish the Southern California Ecosystems Research Program (SCERP) in 2002, which prepares undergraduates for careers in ecology and environmental biology.
After nearly 36 years of service at the university, he received emeritus status in June 2005. Jones maintained an impressive level of research productivity throughout his career and continued to write, submit and publish works as recently as this year, noted Merri Lynn Casem, chair and professor of biological science, who as a CSUF undergraduate, was mentored by Jones.
He authored the book "A Dictionary of Botany" and published more than 100 scientific articles. One of his key research projects investigated maintenance and protection of the endangered Santa Ana River woolly star. A large number of undergraduate and graduate students have participated in this research effort over the years, which continues today.
"His expansive publication record reflects not only his passion for his science, but his generosity of spirit as he shared that enthusiasm with students and colleagues who then became co-authors," Casem said.
Jones earned a doctorate in botany from Indiana University and a bachelor's degree in biological science and history-government from Ohio University. He is survived by his wife, sons Doug and Phil, daughter Beth and four grandchildren.