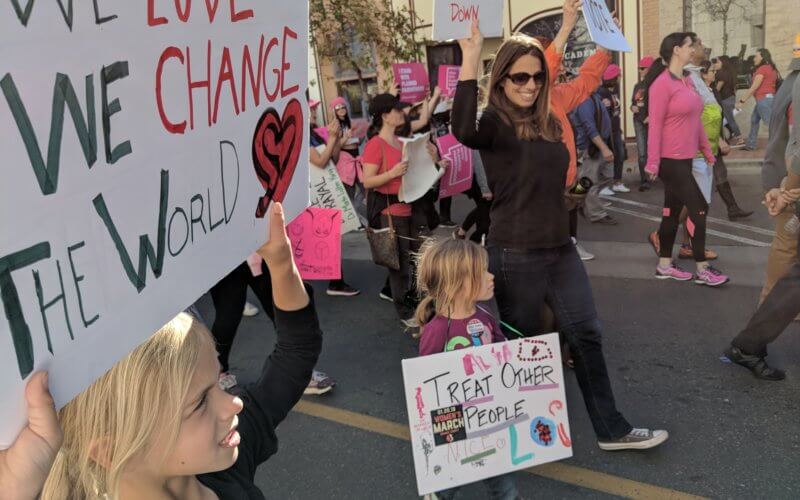 Educators across the country recently learned ways to start and navigate conversations when upholding racial justice and inclusion in K-12 classrooms.
The discussion took place at a Nov. 18 panel, "Beyond Allyship: Being an Anti-Racist Co-Conspirator," that was part of a Cal State Fullerton webinar series focused on anti-racist teaching.
The event was also featured as part of the College of Education's annual Education Week.
In 2017-18, about 79% of K-12 public school teachers in the U.S. were white, according to The U.S. Department of Education's National Center for Education Statistics.
The virtual panel discussed how white educators can be "co-conspirators" who actively work toward racial and social justice in the classroom.
The term "co-conspirator," popularized by University of Georgia education professor Bettina L. Love, recognizes white people who provide much stronger support beyond allyship. Love said co-conspirators put themselves on the line, challenge unjust systems from positions of power and privilege and leverage their resources in solidarity with justice movements.
The two panelists — a CSUF education professor and an Orange County teacher who is a CSUF graduate — shared how they use their access as white educators to question unjust practices and bring awareness to different types of discrimination.
Engaging Schools and Communities
Alison Dover, associate professor of secondary education, said one of the ways she works toward being a co-conspirator as an educator is through engaging with white schools and populations by tailoring her conversations to fit their understanding of their environment.
"As a white person engaging in this work, the ways that I use my whiteness to put myself on the line and stand with Black folks changes depending on the context," Dover said. "I ask questions that are not necessarily 'safe' for somebody else to ask. I encourage [white] parents and educators to think of things we can and should be advocating for when attending parent-teacher conferences, calling our principals, writing letters to school boards and having conversations with PTA."
Dover taught in diverse school districts in Massachusetts and Rhode Island and leads a program for Orange County students who have recently immigrated to the U.S. She said it is important for anti-racist, white educators to learn from communities of color and each other and find more ways to contribute to social and racial justice movements.
"We need to see how other white people are working their way through racism, how they are challenging themselves to grow and how they are learning from their missteps," Dover said. "As educators, we should be modeling how we can increase that type of fluency and do work with folks who are curious about it or open to having conversations about it."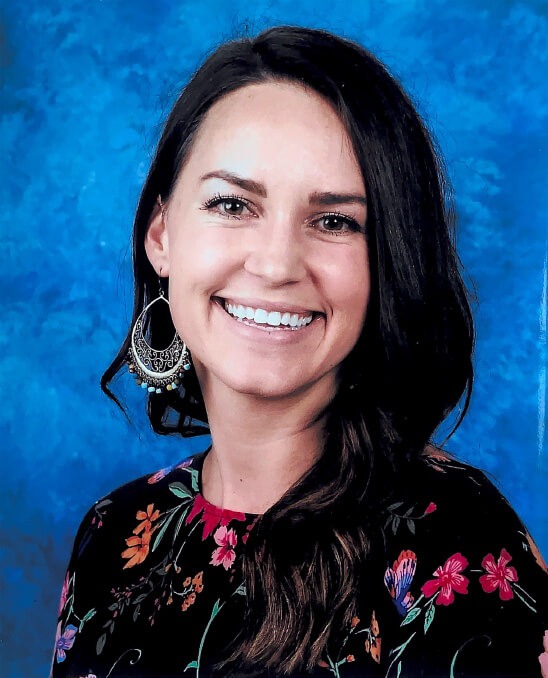 Kayla Grassbaugh is a transitional kindergarten teacher who completed her bachelor's degree in child and adolescent development and the multiple subject credential program at CSUF.
Grassbaugh shared how her teaching experiences in Los Angeles and Orange counties shaped her understanding of white privilege. She said it is important that she focus her anti-racist work on opening dialogue within white communities.
"I don't need to be out in communities of color pushing my saviorism on them when they don't need to be saved," Grassbaugh said. "The most important thing is to use our privilege and our white skin to deliver our message, because unfortunately some people listen and respect that white skin better."
Putting Themselves on the Line
Both educators acknowledged how difficult it can be to deliver lessons or conversations addressing racism and discrimination. Grassbaugh said "you are going to mess up" and it can feel "very awkward," but stumbling through it is part of the commitment to anti-racist teaching.
"It's difficult to talk to your coworkers, principal or superintendent and have those conversations," Grassbaugh said. "We're in our positions to have those conversations and share resources … You're going to have to break barriers. You're going to have to fight and get in those awkward and uncomfortable situations for things to change, especially in the education system."
Both panelists said anti-racist teaching means not always being a rule follower. Dover said she still grapples with feeling uncomfortable at times, even with her years of experience teaching this topic.
"I have to be really conscious about speaking up," Dover said. "I'm not always going to do it perfectly, but I need to take the best action anyway."
Students Benefit
The panelists said parents and school leaders often ask why they must use anti-racist teaching methods. Dover said she always prepares a rationale to explain how anti-racist teaching benefits her students.
"When you're able to say 'What we're doing is developing the skills they're going to need in the world outside of my classroom,' all of a sudden it gets much harder for a parent to say, 'Stop talking about that,'" Dover said.
Grassbaugh said white educators must acknowledge they have the option to tune out racism when communities of color do not. She said it is important for educators to follow diverse voices on social media or when reading and listening to podcasts. It also takes constant work and maintenance to keep your biases in check, Grassbaugh said.
"Have grace with yourself," Grassbaugh said. "No matter what 'co-conspirator' community you are in, you have a privilege, and an 'in' with those people and those communities, so use that."