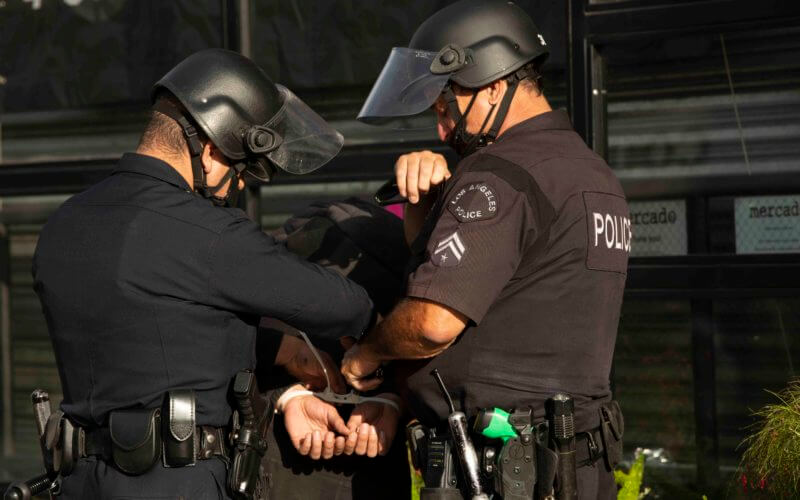 Democratic California Assemblyman Reggie Jones-Sawyer of Los Angeles has proposed AB-89 to require law enforcement officers be a least 25 or have a bachelor's degree or an advanced degree from an accredited college or university.
A national study by Christine Gardiner, professor of criminal justice at Cal State Fullerton, Policing around the Nation: Education, Philosophy, and Practice, shows the role of higher education in policing. Her statewide study shows California has more college-educated officers than most places across the nation.
"Increasing education requirements for officers is a promising idea to further professionalize police and improve the practice of policing," says Gardiner. "Changing education standards at the state level is smart because most agencies set their minimum standards equivalent to state standards and because it will level the playing field for all agencies in the state. It is important to provide financial backing to ensure future officers from all backgrounds can afford to enroll in college and agencies can afford to pay them."
Her research determined college-educated officers are considered to be better at documenting the investigative process.
"Having officers that can produce precise, informative, and accurate reports translates to better investigations, higher court case filings, fewer evidentiary constitutional challenges, fewer false confessions or wrongful convictions, or more successful prosecutions," she says. "Additionally, police managers stated that college-educated officers are better problem-solvers, better able to use technology efficiently and may be less resistant to organizational change and more open to new policing methods. These are important considerations given today's emphasis on intelligence-led and evidence-based policing strategies."
Gardiner's national survey also concluded:
The chief/sheriff's education level makes a difference in how an agency operates
A college degree is usually required to promote to higher ranks
Almost one-third of sworn officers in the United States are college graduates (with four-year degrees)
Current state law requires police officers be at least 18 years old and have a high school diploma or equivalent. California Highway Patrol officers must be at least 20 years old.