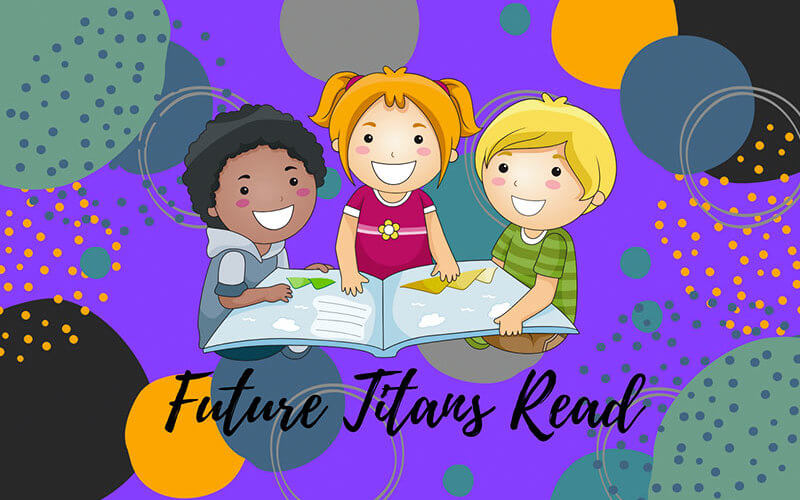 Students, staff and faculty are invited to participate in Future Titans Read, a new YouTube virtual storytelling volunteer program created at Cal State Fullerton in response to the wildfires that burned down various libraries in California.
Future Titans Read was developed by students and staff to provide kids access to diverse children's books for free. The CSUF community is encouraged to volunteer with the storytelling program by recording, editing and submitting a reading of a children's book that is uploaded to YouTube.
The program came about after several of the student project directors who live in the Central Valley were affected by the fires and their local libraries burned down. "So many people grow up with limited exposure to books on topics like social justice, diverse families, history, or dealing with emotions and mental health," explained Heidi Elmer, community service and leadership programs coordinator.
The program promotes childhood literacy through diverse, inclusive, socially just and whole-health conscious content. The program's YouTube channel was created to provide a space for kids to listen to readings of various stories while giving parents a break as well.
The Future Titans Read YouTube channel currently has 20 videos where readers read aloud children's stories, such as "The Lorax" by Dr. Seuss, "Arthur and the Fox" by Juliette Le Baron and "Dia De Los Muertos" by Roseanne Greenfield Thong.
Future Titans Read may have just begun, but there are already plans to have books read and uploaded to the channel that explore different cultures, social justice topics, identities, historical heroes and more. The program hopes to increase accessibility by creating playlists of videos with books read in languages other than English.
"We want this to be a project that people help us grow, so kids have access to books and someone to read to them — anytime," said Elmer.
Learn more about how to get involved and submit a video to Future Titans Read. Visit the Future Titans Read YouTube channel to view the stories already available.