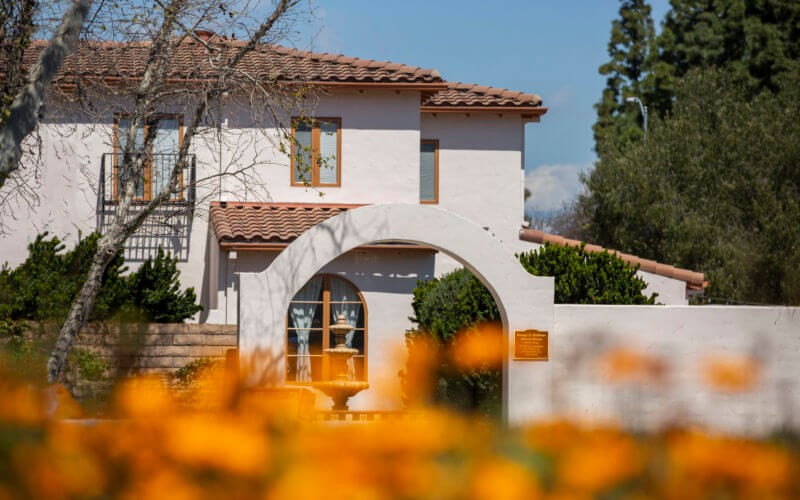 When the pandemic sent tens of thousands of students home to complete their classes virtually, the Titan Alumni Association stepped up to help.
"The pandemic created so much uncertainty when it hit, that we quickly tried to assess how CSUF students might be negatively impacted," said Darren Jones '91 (B.A. business administration-finance), executive director of enterprise technology for The Walt Disney Co. and president of the Cal State Fullerton Alumni Association. "We know there are Titans who face hardships when trying to complete their degrees and the pandemic definitely exacerbated that.
"As representatives of the 300,000 Titan alumni, the Alumni Association resolved to help current Titans during these difficult times."
Not that Titan alumni haven't always been generous. In fact, the Alumni Association has contributed $12,500 to November's Giving Tuesday efforts in support of Project Safe for the past three years and provided $10,000 in matching funds for last year's Day of Giving. And this year, the association committed a $45,000 grant to Tuffy's Basic Needs for the next three years.
Tuffy's Basic Needs provides immediate targeted help based on individual students' needs. The Student Assistance Fund for Emergencies (SAFE) provides support related to food insecurity and housing as well as provides general emergency grants so Titans can get through urgent financial situations and achieve their educational goals.
"We decided that predictable support from the Alumni Association over the next three years would help ensure that students can make it through the pandemic and the uncertain recovery ahead," Jones said.
Over the years, the Alumni Association has provided funding for scholarships, mentored students, and provided talks on such topics as career planning and resumes.
"Few universities in the nation create such a dramatic upward trajectory for their students like Cal State Fullerton," Jones continued. "All of us in the Titan family have a lot to be proud of and our support will only ensure that Cal State Fullerton students achieve their full potential."
If you'd like to be involved, follow the CSUF Alumni Association on social media (@csufalumni) or visit alumn.fullerton.edu. To make a gift to CSUF Project Safe visit https://www.fullerton.edu/Project-SAFE/