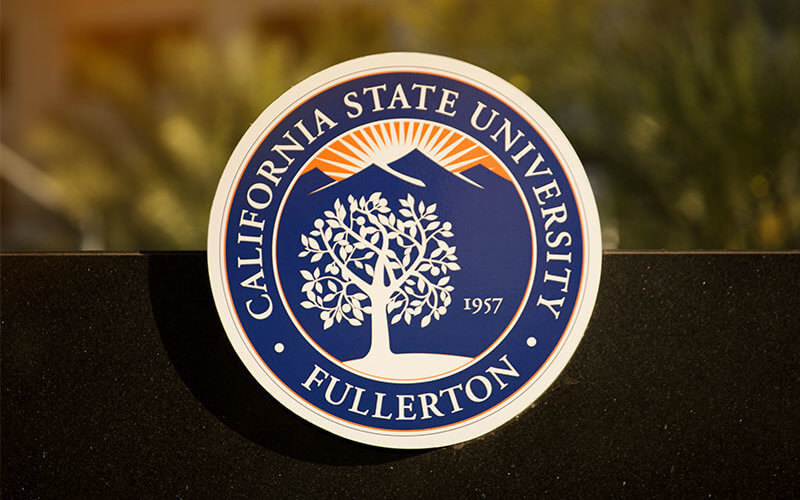 This afternoon, a campuswide email was sent to Cal State Fullerton students, faculty and staff, regarding planning for the Spring 2021 commencement. The letter is reprinted below.
Dear Class of 2021,
The COVID-19 pandemic has impacted our daily lives in countless ways, including how we celebrate important milestones. Over the recent months, our campus community has explored every possible option for how we can safely and responsibly celebrate our most important annual event — CSUF Commencement. We have consulted with our students, colleagues at other universities, and industry experts, seeking the best way to adhere to local, state, and national health and safety guidelines without sacrificing the pomp and circumstance our 2021 graduates have earned.
With the current information in hand, we believe the best way to achieve that goal is with a virtual celebration in May of 2021. We want to assure you that we will continue to monitor health and safety guidelines so that if some sort of in-person experience is possible, we will pivot to have one. If this pivot happens, such an in-person option would be for graduates only. While guests would not be permitted in person, they could watch the ceremonies via a live stream. We want to caution you that, given the high incidence of COVID-19 in the region and the vaccine distribution schedule, it appears unlikely we will be able to have that in-person option. We will make a final decision about this prior to Spring Break.
We know that all of you, and all those that support you, have worked hard to see you walk across the commencement stage. Even if we are not able to come together in person for ceremonies, we are exploring ways for graduates to return safely to campus in Spring. You will have the opportunity to take your graduation photos at locations setup across campus, including a possible replication of a commencement stage. When these opportunities are available, we will share the details and safety protocols to be followed when you can come to campus for photos.
We have also not forgotten the Class of 2020. We will reach out to all in that graduating class, who also missed out on an in-person commencement, and invite them to participate in the 2021 Commencement, in whichever format offered, or in a future in-person ceremony, when one becomes possible.
It is difficult to share this news because we have been holding on to hope that in-person ceremonies would be possible. At this point, however, we know that you need to plan, and it is important for us to move forward with our own process ensuring that above all, we keep our Titans and their families safe during this difficult time.
Again, we will make a final decision prior to Spring Break about whether the ceremony will be virtual or in person. At this time, however, all signs appear to necessitate a virtual plan for May 2021 Commencement.
Sincerely,
Carolyn Thomas, Ph.D.
Provost and Vice President for Academic Affairs
Greg Saks
Vice President for University Advancement