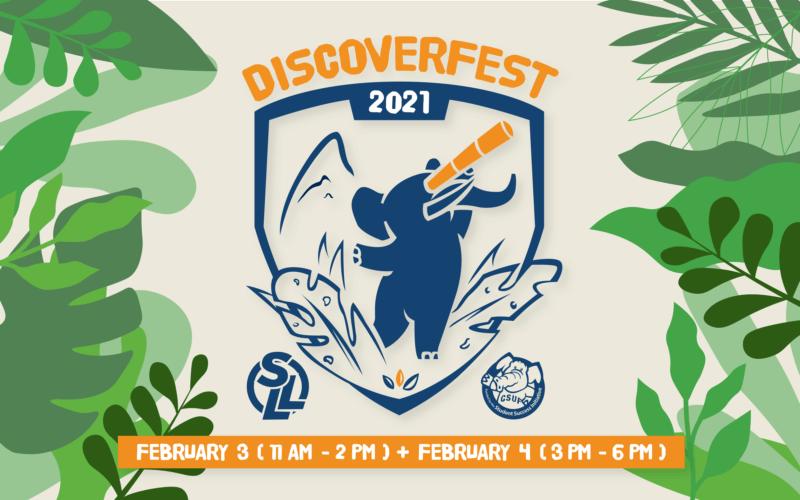 With more than 300 Cal State Fullerton student organizations, finding which club to join can seem daunting at the university's Feb. 3-4 virtual Discoverfest.
The new "Student Life Connection" tool can help students narrow the list of involvement opportunities that interest them. Students can fill out a form to share their curiosities and hobbies and Student Life and Leadership staff members will email them a list of organizations that match their interests, said Gleanne Kienzler, coordinator for student organizations.
The two-day virtual Discoverfest, hosted by Student Life and Leadership, is CSUF's largest involvement event for student organizations. The virtual fair will take place from 11 a.m. to 2 p.m. Wednesday, Feb. 3, and from 3-6 p.m. Thursday, Feb. 4..
"Discoverfest is a great way for students to connect with one another and find a community on campus. We've seen from past event surveys that the event is effective, even in a virtual environment," Kienzler said.
This spring, 21 new organizations were launched, including the Asian American Journalists Association, Maaza Bollywood Fusion Dance, National Association of Black Accountants, and Theatre Artists Union for Student Equity and Diversity, to name a few.
The event was held virtually for the first time in fall 2020. A survey showed 94% of the participants stated that Discoverfest increased their awareness of student clubs and organizations on campus, with 81% sharing that they feel more connected to the campus community as a result of participating in the event. Respondents also overwhelmingly noted that Discoverfest encouraged them to explore new involvement opportunities on campus, Kienzler said.
Student organizations will be featured on the Student Life and Leadership's YouTube Channel. More information about Discoverfest can be found online or by emailing Kienzler at gkienzler@fullerton.edu.