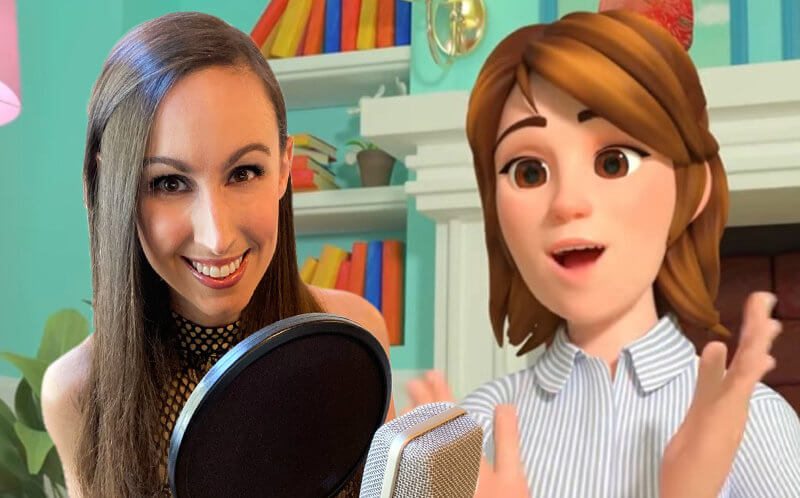 Nine years ago, Cal State Fullerton alumna Kristen Princiotta '12 (B.M. music-voice) was browsing gigs on Craigslist and came across one looking for a children's music singer.
"Yep, Craigslist," she laughed. "I wish I had a more glamorous audition story to tell."
Her phone audition of "Twinkle Twinkle Little Star" landed her a leading role in "CoComelon," a nursery rhyme show that skyrocketed to popularity in 2016 with such hits as the "'No No' Bedtime Song" and "Bath Song + More Nursery Rhymes and Kids Songs."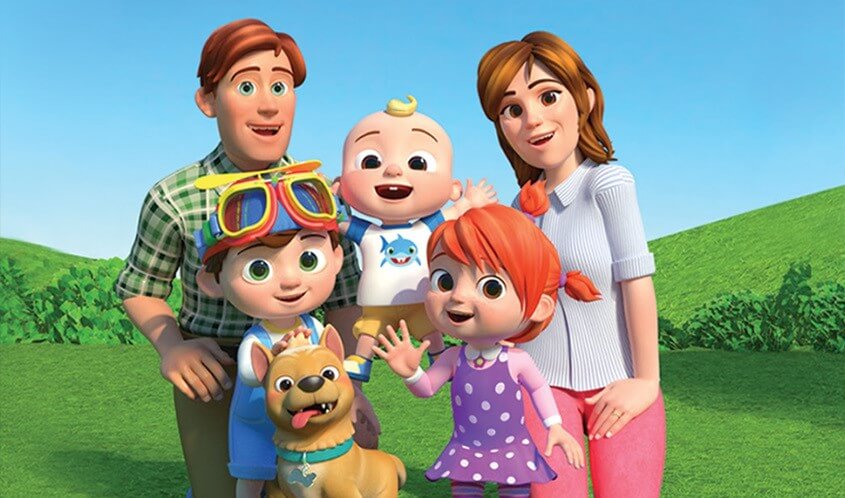 Beginning in 2006 as a YouTube channel with a modest number of views and subscribers, "CoComelon" now boasts nearly 600 videos, 103 million subscribers and more than 90 billion views. The show is the No. 1 most viewed YouTube channel in the U.S. and the No. 2 channel in the world.
In December, both Forbes magazine and streaming tracker Reelgood ranked "CoComelon" the No. 1 show on Netflix in 2020, beating out "The Office" and "The Queen's Gambit."
"I had no idea the show would become so popular," shared Princiotta, who voices the mom character and records songs from her home studio. From learning the songs and warming up, to recording and reviewing, Princiotta spends up to three hours producing each three-minute song.
Her advice for aspiring musicians: "Go for it! Continue to develop your skills to your highest ability, remain humble and connect with the right people — and opportunities will come your way."
What do you think makes the show successful?
I think what makes the show successful is how engaging it is for kids. Each video has a relatable message set to colorful animation and catchy tunes. Kids have also gotten attached to the characters over the years, so there is a sense of familiarity and trust as they learn their ABCs and how to tie their shoes.
What types of feedback do you receive from parents?
It brings me so much joy to know these videos are helping parents bond with their children as they sing, dance and learn together. I also hear the videos give parents the time and space to get things done or take a much needed break.
Some of my favorite comments are from parents of children with speech and auditory issues, who have shared how much the videos have helped with their development. Parents of children with health issues have also shared how the videos help make their little ones more comfortable during their doctors visits and hospitalizations. I can't tell you how many times I've cried reading stories from these amazing families.
What is your favorite "CoComelon" song?
I had a lot of fun recording songs for the two "CoComelon" Christmas albums that were recently released on Spotify. I just love Christmas music!
What is the TikTok #cocomelonchallenge?
Parents came up with the #cocomelonchallenge to see if their child will come running into the room when they hear the "CoComelon" theme song. It's adorable to see how little ones react to the sound.
In what ways did Cal State Fullerton prepare you for this role?
Whether I'm singing Puccini or "Baby Shark," the skills I developed from CSUF are absolutely invaluable. Janet Smith (lecturer in music) helped me explore the many capabilities of the voice and the technique required to maintain a healthy, flexible and reliable instrument. Robert Istad (professor of music and director of choral studies) instilled in me the essential skills of sight reading, advanced musicianship and discipline, which have landed me numerous gigs in both the classical and contemporary worlds. The entire CSUF music faculty helped me become the musician I am today, and I am eternally grateful.
Do you have any advice for parents who aren't musically inclined?
All parents should know that their voice is the most engaging sound source to their child's ears, and that it is crucial for their social and emotional development. Regardless of how you feel you sound, the more you sing, the more you will develop muscle memory and the better you will feel about your voice. So, just as you would teach your children, turn off that judgmental voice and sing!