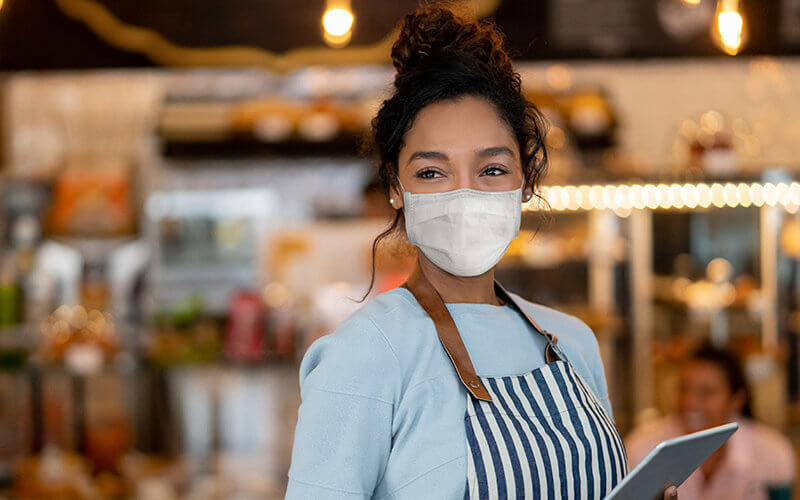 The hospitality industry — including travel and tourism, entertainment, food and beverage, and lodging and accommodations — has been hit hard by the pandemic and continues to struggle. But Jennifer Chandler is optimistic about the future of hospitality, expecting the sector to recover and become even better than before.
The chair and associate professor of management at Cal State Fullerton cites the industry's customer mindset, flexibility and use of technology as reasons why "the industry's trajectory has changed, but its future remains bright."
Responsiveness to Changing Needs
As a customer-focused, fast-moving and trend-driven industry, hospitality was quick to identify changing needs among customers and employees and address them.
United Airlines, for example, accommodated modified travel plans by eliminating change fees, including basic economy tickets purchased through March 31, 2021.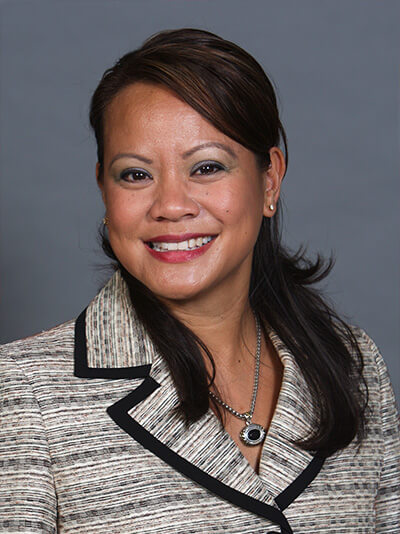 "The pandemic has significantly altered people's behaviors, perceptions, attitudes and beliefs and will likely leave scars that influence future behavior," explained Chandler. "Safety has become a top priority. For example, it is now reasonable in Orange County to expect that consumers will be more comfortable with outdoor seating and curbside service."
The persistence of these new thoughts and priorities is evident in that customers have not immediately or overwhelmingly flocked back to restaurants or resumed flying when restrictions were eased in various locations and times throughout the year. Hospitality employees continue to be cautious and call for safety protocols and protective equipment as well.
The most successful players in the industry continue to be responsive to changing needs by adapting their operations, communications and policies — from cleaning more frequently to employing touch-free transactions — and enforcing such safety protocols.
Ability to Pivot
As understanding of the virus has evolved and new COVID-19 waves have surfaced, though, regulations have changed, so addressing safety is a moving target, requiring what Chandler calls "'plasticity."
"Plasticity is the ability to quickly pivot and evolve and take on new forms," she shared. "It is foundational to moving forward in the new normal."
Disneyland has demonstrated plasticity amid its park shutdown. Recent sightings of Baby Yoda ("Grogu") around Downtown Disney show that the resort is staying up to date and is alive with relevant pop culture like the enormously popular show "The Mandalorian."
Using Technology to Survive
As a scholar focused on service innovation, service systems and technology in such creative, fast-changing industries as entertainment, Chandler sees technology as an integral part of plasticity.
"Innovations in technology related to safety and testing for COVID-19 such as temperature scanners, smartphone applications and artificial intelligence will help consumers and businesses adapt. Getting test results in five minutes could be a game changer," she added.
Technology also allows people to connect with one another, despite physical isolation from each other. Hotels, airlines and other parts of the hospitality industry are using smartphone applications to keep people connected. Some restaurants, for example, have begun using Yelp for an online waitlist that allows customers to check in from their homes on their way to the restaurant or while waiting in their cars. Chandler predicts the creation of even more online service platforms to not only provide services but to help stakeholders stay in touch.
"If this pandemic had occurred even 10 years ago, we would not have had these technologies available to us," remarked Chandler. "Hospitality has been able to maintain a welcoming, service-oriented personal touch using their websites, social media and email."
And technology has also enabled the factor that will likely play the biggest role in recovery for the sector: the fastest creation, testing and production of a vaccine in history.
"As an avid traveler," said Chandler, "I am really looking forward to that recovery."