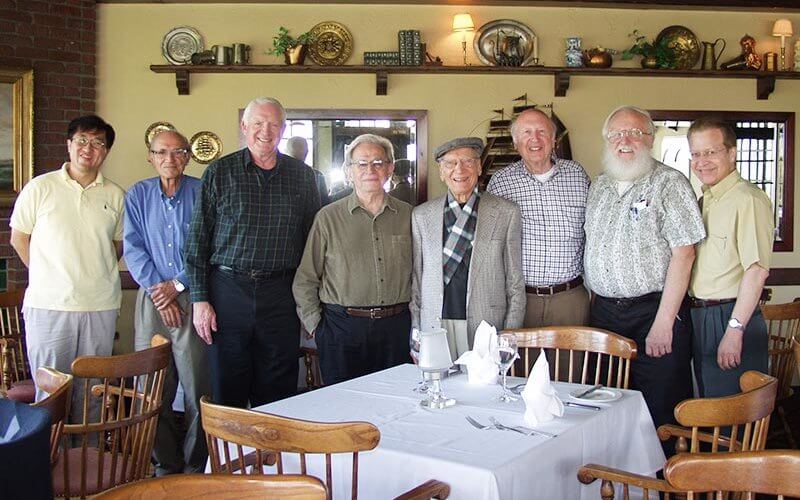 Timothy W. Lancey, professor emeritus of mechanical engineering, died on Jan. 16. He was 81.
Lancey joined the faculty in 1973, following many years in industry. After 30 years at Cal State Fullerton, the former aerospace engineer received emeritus status in 2003.
He served as acting dean and acting associate dean of the then-School of Engineering and Computer Science, chair of the Division of Engineering and chair of the Department of Mechanical Engineering. He was active in professional organizations, including the American Society of Mechanical Engineering and American Society for Engineering Education.
Lancey was instrumental in bringing the MESA (Mathematics, Engineering and Science Achievement) program to campus, which focused on getting underrepresented students interested in the fields of math, science and engineering.
His colleagues remember him as a supportive faculty member and leader.
"Tim was an exemplary educator. We should not forget that we are all standing on the shoulders of founding faculty members like Tim who set up a good foundation for the success and respect that the College of Engineering and Computer Science and Department of Mechanical Engineering enjoy today," said Hossein A. Moini, professor emeritus of mechanical engineering.
Lancey was a leading scholar and published author in the field of abating aircraft noise — both on the ground and in the air. His research, which involved colleagues and students, was funded by NASA and the Office of Naval Research, among others.
He earned a doctorate and master's degree in mechanical engineering from USC and a bachelor's degree in engineering from Cal State Los Angeles. Lancey is survived by his wife, Theresa, four children, several grandchildren and one great-grandchild.