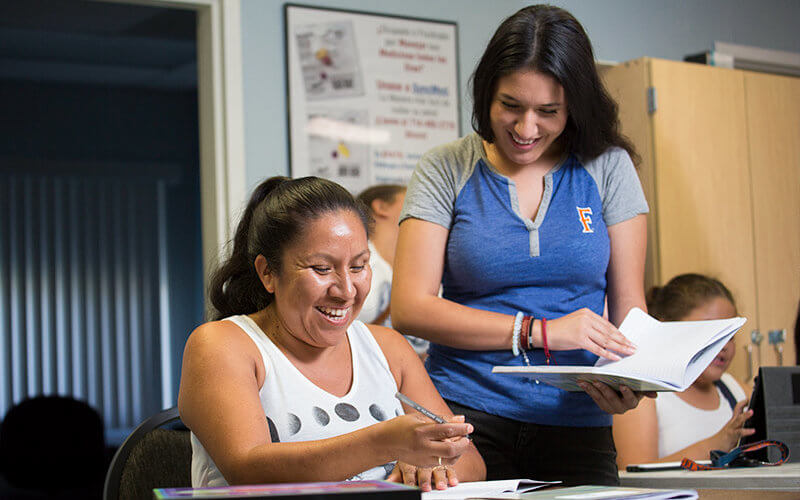 When Maya Patel, executive chair of the Tarsadia Foundation, first visited Cal State Fullerton's Center for Healthy Neighborhoods in 2019, she was inspired by its mission to alleviate education and health disparities, revitalize neighborhoods and reduce the cycle of poverty through community partnerships.
Patel, who serves on the board of governors for CSUF's Philanthropic Foundation, also feels a personal connection to the community, with many members of her family graduating from the university.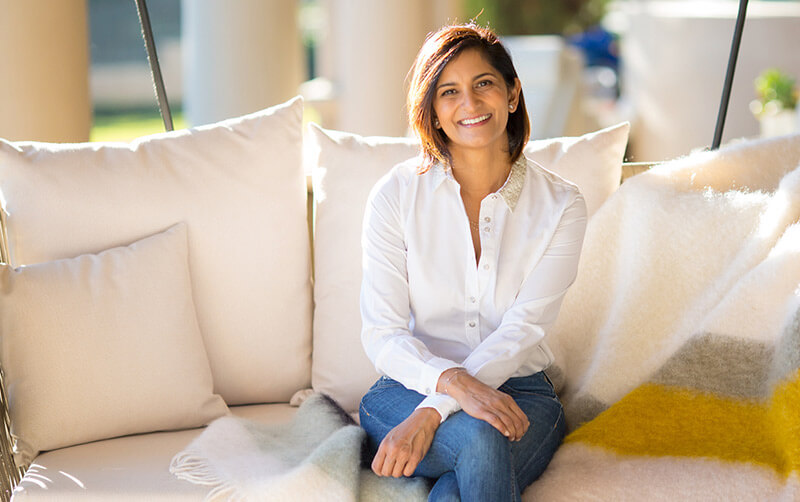 "This is where we grew up and we were naturally drawn to the school," shared Patel. "Through some friends I got connected to the board and was able to learn about all of the programs the university offers to help our community."
The Tarsadia Foundation recently committed a $300,000 gift to the Center for Healthy Neighborhoods to support its three-year strategic plan.
"With our latest gift to CSUF, we hope to support them in building a long-range strategic succession and sustainability plan, including program measures and outcomes," explained Patel. "This will set the center up for success in the years to come and allow it to focus on directly supporting the community."
It's not the foundation's first gift to the university: Tarsadia has also supported students through the Guardian Scholars Program and the Student Assistance Fund for Emergencies.
"Tarsadia Foundation is on a mission to unleash human potential and is committed to building a world where economic inclusion and boundless opportunity exists for all," shared Patel. "We are committed to building a more inclusive and equitable world for all people, regardless of zip code, gender or color of skin.
"Our partnership with CSUF is mission-aligned, and the projects we're supporting are focused on providing our community with equal access to opportunity — whether we're supporting education initiatives or the community's health and well-being, our end goal is to enable people to become the architects of their own future."
Five Years of Community Impact
The Center for Healthy Neighborhoods, located in downtown Fullerton, opened its doors in January 2016. The center works to reduce health and education disparities in Fullerton while increasing the bilingual and bicultural workforce. In the past five years, the center has provided more than 8,000 families (95% Spanish-speaking) with health, education and social services.
In addition, 1,108 Cal State Fullerton students have gained service-learning experiences and provided 80,180 hours of health, education and social services back to the community.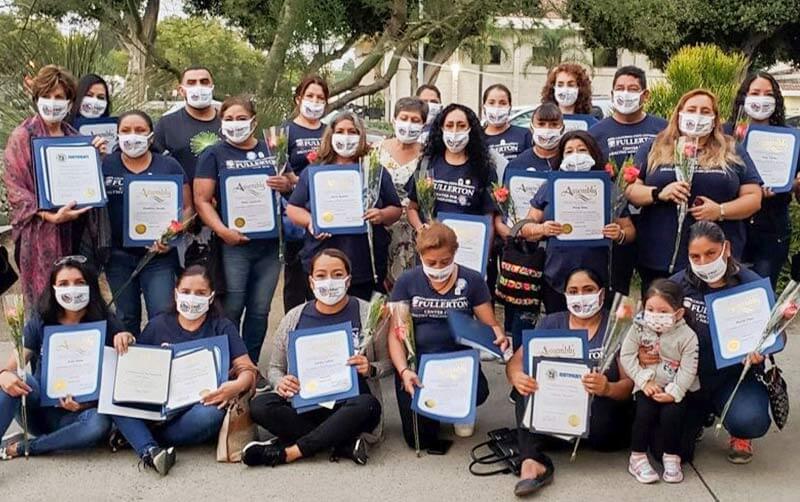 Amid the COVID-19 pandemic, the center has helped more than 6,000 families receive relief funds, food and supplies. This includes $40,000 in Target gift cards and $70,000 in rental and utility assistance.
"Our center partners with other organizations, and relies on grants and donors to bring a multitude of programs and services to vulnerable and marginalized families," said Jessie Jones, center director and CSUF professor emeritus of public health. "These families have been trapped for generations in poverty and fear, and are one step from being homeless.
"Since the day we were connected with members of the Tarsadia family and staff, we could tell that they truly cared about the community residents we serve," Jones continued. "The foundation has been transformative in partnering with us to develop the center's new three-year strategic plan.
"Together, we are empowering individuals and families to believe in themselves, providing tools to remove external and internal barriers, and inspiring a collective consciousness of compassion for humankind."