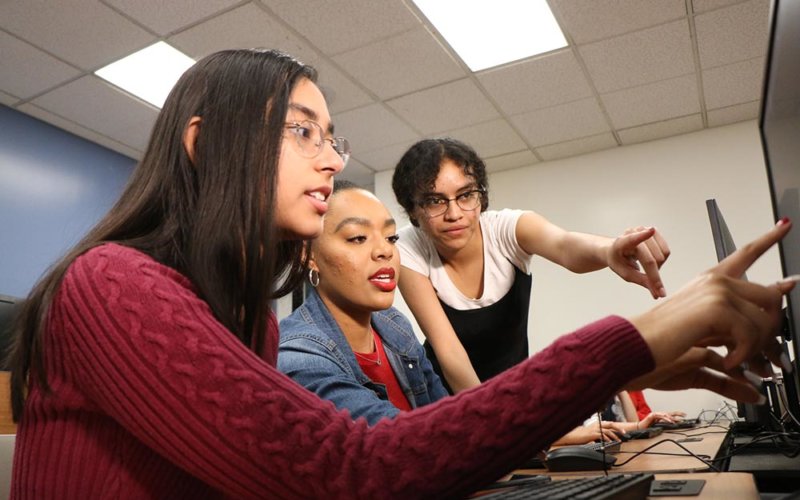 To address the gender gap, remove barriers and increase the number of women graduating in computer science at Cal State Fullerton, the university has been awarded a $650,000 "Best Practice" grant from the Center for Inclusive Computing at Northeastern University.
The grant project supports increasing the number of women in computing through a focus on three key areas. These areas are improving the pipeline of community college students to CSUF; developing and expanding introductory courses to boost accessibility; and building a culture of career preparation and success for females in the male-dominated field.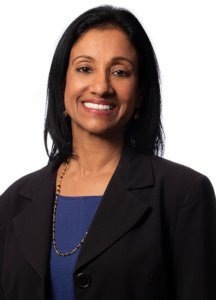 "This funding will drive the college's work forward in a way that is truly not possible without a significant financial commitment," said Susamma (Susan) Barua, dean of the College of Engineering and Computer Science. "It is only through additional support that these gains can be achieved to affect the systemic change needed to address the continuing gender gap in computing."
Carla Brodley, executive director of the Center for Inclusive Computing, added that Cal State Fullerton is a welcomed partner institution.
"We hope that this grant will assist the university in its efforts to increase the percentage of women earning a computing degree in Southern California," Brodley said.
The university is receiving $323,805 in first-year funding for the two-year grant project, directed by Doina Bein, associate professor of computer science. Beth Harnick-Shapiro, lecturer in computer science, will serve as co-director of the project and is the faculty coordinator of the college's Women in Computer Science and Engineering program. Both serve as advisers to the Association for Computing Machinery-Women in Computing student club.
"This is a passion project that will bring visibility to the work we've done voluntarily for the past five years to foster a climate that breeds success for all of our students, particularly female students who are underrepresented in the college and in industry," said Bein, who began studying computer science in her native Romania at age 14.
Barriers to women pursuing computing studies, according to national studies, include rigorous math courses required to advance into computing majors; STEM (science, technology, engineering and mathematics) fields unwelcoming for women; and a lack of social connection while working in the disciplines, Barua pointed out.
At Cal State Fullerton, the persistence of women in computer science and computer engineering illustrates a broader, untapped narrative indicating that when women enter the field, they can and do succeed, Barua added.
The retention rate of women in computing studies at Cal State Fullerton is high at 92.9%, indicating that once women join the major, they are likely to succeed in their efforts towards degree completion.
While women comprise 58.5% of the university's total students, they represent 18% of the college's population. In computing specifically, women represent 14.6% of undergraduates in computer science and computer engineering.
"The college recognizes the significant gender gap that exists within computing studies and is committed to removing barriers to success for women students," Barua said.
Creating an Inclusive Culture in Computer Science
A portion of the grant project is modeled after the university's successful U.S. Department of Education-funded Project RAISE, which has developed an alliance with the region's community colleges to boost the number of transfer students in STEM majors. To ramp up the pipeline of female computing majors to CSUF, a summer program for community college students and CSUF undergraduates to build coding skills will be offered in June 2022.
Computer science faculty members Kevin Wortman and Paul Salvador Inventado are working to redesign introductory courses to include more inclusive content to prevent students from leaving the major after the first year.
"We'll also highlight women role models in class discussions, and foster an inclusive and supportive class environment," Inventado said.
To build a more inclusive culture and community among female computing students, the grant funding also enables the expansion of the Women in Computer Science and Engineering program, established in 2012. The program has focused on engaging and retaining freshmen and transfer students during their first and second years in the college, which has helped to boost retention and graduation rates. Through the grant, a range of support services, such as tutoring and career planning, will be offered to female students throughout their entire college journey.
"This grant project aims to expand and bridge the engagement for third- and fourth-year female students," Bein said. "The program's true North Star is to serve the college's female population for as long as students require resources and graduate with a bachelor's degree."
Computer science students in their junior and senior years will serve as peer mentors to prospective community college transfer students, freshmen and sophomores, and lead summer engagement activities, Harnick-Shapiro added.
Additionally, these student leaders will actively work to prepare for their technology careers and establish connections with women professionals.
"The Women in Computer Science and Engineering program provides an existing focused community that will serve as the foundation and student voice for change," Harnick-Shapiro said. "We want to empower students, and ultimately, companies and labs where they work with a workforce that reflects the diversity of California — and that diversity includes women."
Northeastern University's Center for Inclusive Computing is funded by Pivotal Ventures, an investment and incubation company created by Melinda Gates.