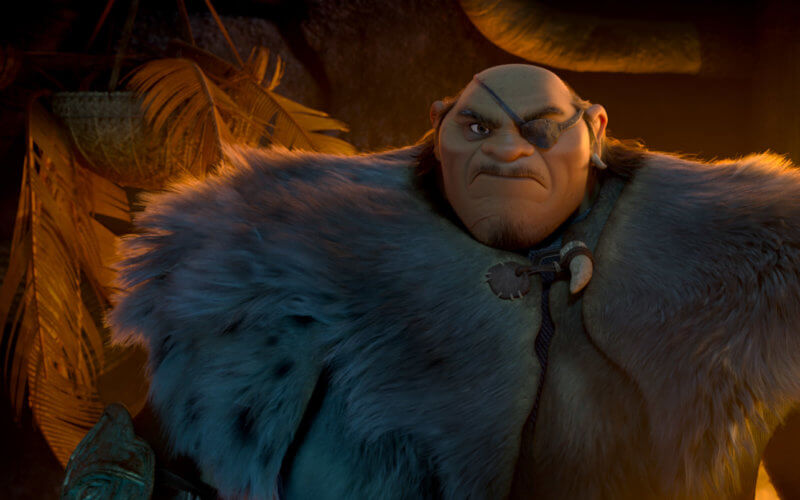 When Andrew Feliciano first arrived at Cal State Fullerton, he couldn't wait to start animating. "That's all I wanted to do," shared the alumnus and animation supervisor for Disney's latest fantasy adventure film "Raya and the Last Dragon."
From an early age, Feliciano '08 (B.F.A. art-entertainment art/animation) loved drawing and Disney films. He joined Walt Disney Animation Studios in 2014 as an animator on the Oscar-winning movie "Big Hero 6." His additional credits include "Moana," "Ralph Breaks the Internet," "Frozen 2" and several animated shorts.
As animation supervisor on "Raya and the Last Dragon," Feliciano oversaw the animation of the formidable giant Tong and toddler Nui. The two characters reside in a fictitious land called Kumandra, heavily inspired by Southeast Asian cultures, where a warrior named Raya is on a quest to find the last dragon.
"The film aims to show that through trust and unity, great things can be accomplished," explained Feliciano.
Celebrating the film's release March 5 both in U.S. theaters and on Disney+, Feliciano discussed his role in the film and how his career began by learning to animate his first ball bounce at Cal State Fullerton.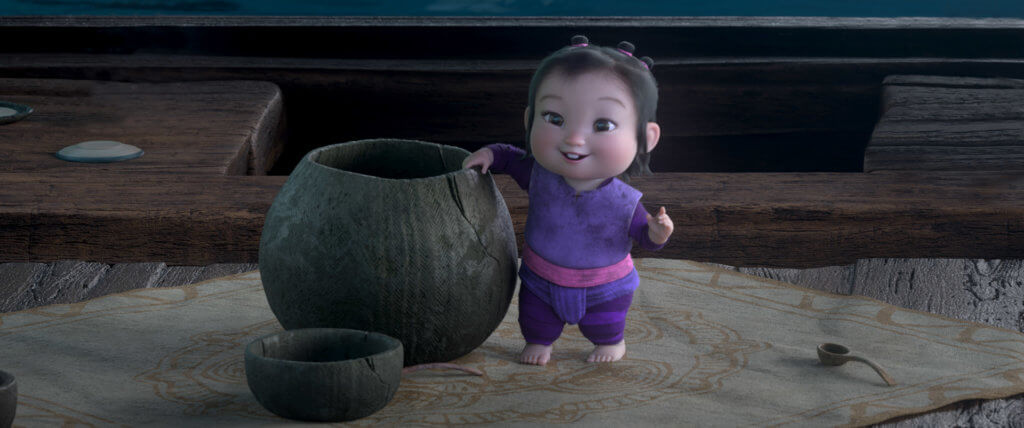 Can you describe your role as a character animation supervisor?
As a character animation supervisor, there are two parts to the job: the pre-production phase and the production phase. In the pre-production phase, you do a lot of research and explore the different ways a character might move or behave. During the production phase, your responsibilities could be everything from providing animation bids, packeting and casting shots in a sequence, giving animation notes, preparing new assets for a sequence, troubleshooting technical issues, and if you have time — animating.
What excites you most about this film?
The most exciting thing is that we can finally share all the work that has gone into making "Raya and the Last Dragon." As you are working on these films, everything is literally two feet away from your face, and it's easy to not think about the end result because you are focused on the work and deadlines. I'm just very excited that people can actually watch it, and I really hope they connect with the story and characters.
How has the pandemic affected your work?
In terms of my process, it hasn't changed very much. My approach for animating a scene feels very much the same at home as when I was in the office. I think the biggest change is the social aspect of working in a studio versus working from home. You can always hop on Zoom for some human interaction, but I do miss that spontaneous collaboration that comes from being able to bump into someone in the hallway.
In what ways did Cal State Fullerton prepare you for a career in animation?
Cal State Fullerton gave me the opportunity to learn the foundations and principles of animation, and provided me with the tools necessary to continue to grow as an artist and animator. As a student, it's your job to put in the desk hours. I still remember the night I finally started to grasp the concept of drag and overlap. It was another one of those all-nighters before Chuck Grieb's animation class, and after an entire night of work, I ended up with four drawings that worked. I guess what I'm trying to say is: Pay attention in class, and do the work over and over again until it makes sense.
What advice do you have for aspiring animators?
For those of you who are aspiring animators, you know that it doesn't always come easy and you may erase more than you draw. My advice to an aspiring animator would be to keep things simple at first, and build on the fundamentals. There's a reason why you start with a ball bounce.
Besides "Raya and the Last Dragon," what are your favorite Disney films?
"The Jungle Book," "Robin Hood" and "Aladdin."