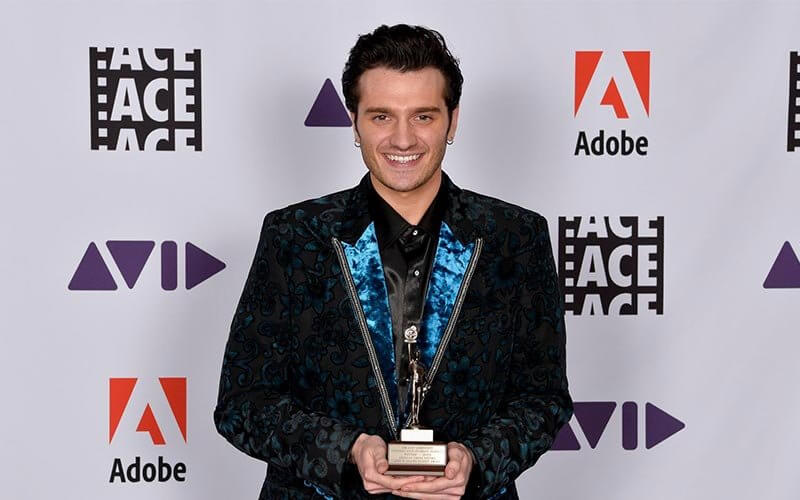 When Chase Johnson first heard about the "Good Vibrations" musical project, he jumped at the chance to use his editing talents to bring a little joy to a pandemic-stricken world.
Tired of playing music alone in lockdown, nearly 30 musicians decided to collaborate virtually to cover the Beach Boys' "Good Vibrations." Johnson '20 (B.A. cinema and television arts) signed on to piece together all the separate takes to create the final video. The recording went viral, receiving praise from not only Rolling Stone and the Recording Academy (Grammys), but from Beach Boys co-founder Brian Wilson himself.
How did you get involved with this project?
Making connections in the post-production world is one of the best ways to get a job, which is exactly what I did. I reached out to an editor because I was a fan of her work. She connected me with Doc Crotzer, one of the producers of the video, and I got the job.
What was involved in combining takes from 30 musicians in 30 locations?
The musicians are from all over the world and recorded their parts separately. Doc sent each of them a demo of the song that they could play or sing along to when they recorded so everyone would have the right timing. Matthew Philip Smith, the other producer, mixed all the tracks to create the final audio.
What were some of the challenges you faced?
The biggest challenges in editing the video were finding creative ways to feature all 30 musicians and making sure the video as a whole never seemed too repetitive. Getting notes and feedback from Doc and Matthew made the process a lot easier.
How did your CSUF education play a role in the success of this project?
It gave me the experience I needed. I cut this project with Adobe Premiere, which I learned how to use in the "Production I" course with Shelley Murray (lecturer in cinema and television arts). I got experience editing a live music performance in the "Editing Film and Video" class, and used some of the principles and techniques that Gordon Winiemko (lecturer in cinema and television arts) taught me when I was cutting this video.
How do you feel now that "Good Vibrations" has gotten attention, including Brian Wilson's tweet of approval?
This project was a really exciting and challenging way for me to gain more experience as an editor. More importantly, I just wanted to work with Doc. He has edited some of my favorite television shows ("Glee," "Sons of Anarchy") and getting to work with him was such an amazing experience. Finding out that Brian Wilson tweeted about the video was wild — I never expected the project to get attention like that.
Visit the cinema and television arts website to learn more about CSUF's program.