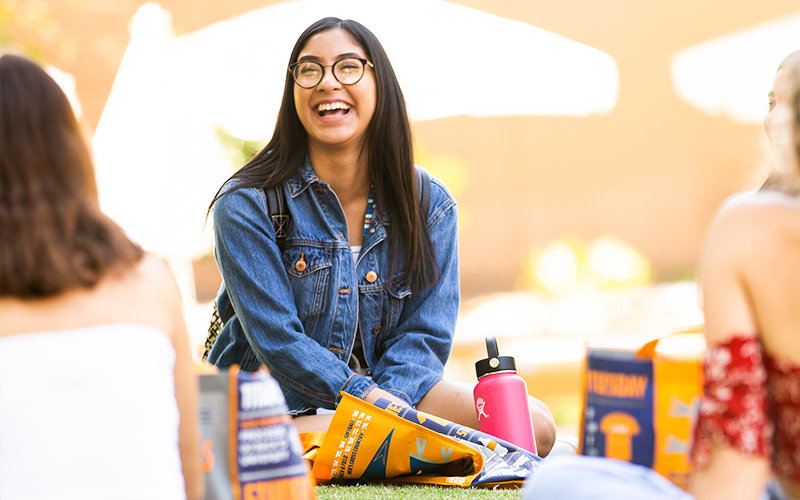 "If I just lose weight, I'll be happy."
"When I have a lot of money, I'll be happy."
"If I could get a promotion, I would be happy."
Wrong, says Jessica Kamrath, assistant professor of human communication studies at Cal State Fullerton. Achieving happiness involves a lot more than reaching a certain milestone or goal.
"Happiness is not a destination or something tangible that you can grab a hold of and then you are happy," she explained. "However, it is something within our control. Research has found that happiness is 50% heritable, 10% circumstantial and 40% intentional."
The concept of happiness and what it takes to obtain it has been studied for years in psychology, but Kamrath sees a place for it in communications as well. Happiness is rooted not only in human behaviors, but in interactions, intentions and communicative acts.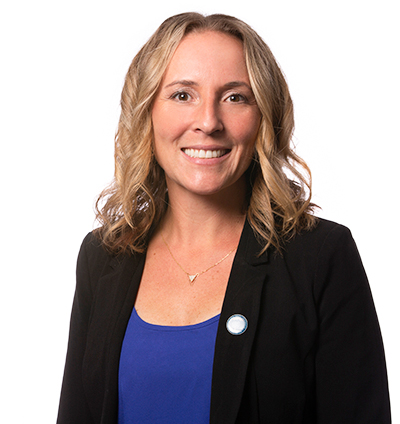 "The way we think, perceive and talk about things is directly correlated with our actions," she said. "If you can become aware of the assumptions, beliefs and worldviews that you take for granted and are constraining you, then you can move to intentionally creating happiness."
Reflecting on one's mindset, changing behaviors, and altering both internal and external talk is hard work, but it can lead to feeling less "stuck" in life and allow one to flourish. Kamrath hopes to spur this shift through teaching the "Art of Happiness" course at CSUF.
"My hope is that this course will transform students to become happier and intentionally create happiness in their own lives and the lives of others, rather than simply knowing about happiness."
In the class, students examine and practice how communication behaviors intersect with constructing happiness and well-being. They intentionally practice such topics as gratitude, optimism or resilience, and then critically reflect through a weekly journal, connecting those to current communication research findings.
Both La'Maiyah Lyles, senior in human communication studies, and Jacqueline Yu, a master's candidate in human communication studies, found that resilience strongly intersected with happiness for them.
"In class we utilized accountability sheets, and we learned to say things like 'I didn't do it this time, but I will do it next time,'" said Lyles. "The worksheets allowed me to check in with myself and be kind to myself, showing that even when things are difficult, I am able to recover."
Yu added, "Being resilient is more than recovering from challenges — it's a process. It's accepting, learning and growing forward, which in turn intersects with happiness and well-being."
The "Art of Happiness" course will be offered again in fall 2021.
To learn more about human communication studies, visit the department's website. To support the College of Communications and courses like this, visit the "It Takes a Titan" campaign page.