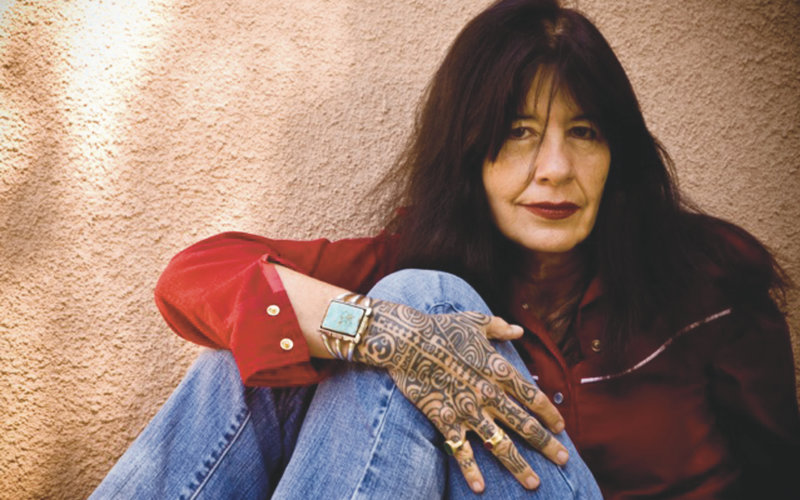 Campus members are invited to a special virtual presentation featuring sitting U.S. poet laureate, Joy Harjo, beginning at 2 p.m., Tuesday, April 6, via Zoom.
This event is sponsored by "We Stand Together," a national coalition of presidents and chancellors from 14 universities, of which President Fram Virjee is the founder. The group has been working together to bring forward a message of unity to eradicate discrimination and racism.
This is the second program in a series sponsored by "We Stand Together." The first program, hosted by Cal State Fullerton, featured Leon Panetta, former Secretary of Defense and chairman of The Panetta Institute. The Joy Harjo presentation is being hosted by Slippery Rock University in Pennsylvania.
"This speaker series focuses on politics, activism and the arts with the hope of bringing our diverse campuses together to root out the systemic racism that is so deeply and undeniably baked into America's past and present," said President Fram Virjee. "The poetry and messages of Joy Harjo, especially as it relates to her Native American experiences, provide a profound insight into some of these injustices, helping us heal and better promote social justice through a deeper understanding of one another and our history."
Harjo, a member of the Muscogee (Creek) Nation, became the first Native American appointed U.S. poet laureate in 2019. She will present from her home in Tulsa, Oklahoma, sharing her poetry and speaking about social justice, as well answering questions from the audience.
Harjo, a two-time poet laureate, is author of nine books of poetry, including the highly acclaimed  "An American Sunrise," several plays and children's books and two memoirs. Among her many honors, Harjo earned the Ruth Lily Prize for Lifetime Achievement from the Poetry Foundation, the Academy of American Poets Wallace Stevens Award, two National Endowment for the Arts fellowships and a Guggenheim Fellowship. As a musician and performer, Harjo has produced six award-winning albums including her newest,  "I Pray for My Enemies." She was first appointed U.S. poet laureate by the Library of Congress in 2019 and is currently serving her second term as the nation's official poet. Much of her writing is about coming together and understanding various perspectives.
Register for the event by completing an online form. For more information about Harjo, visit her website. Background on "We Stand Together" is available on its website.