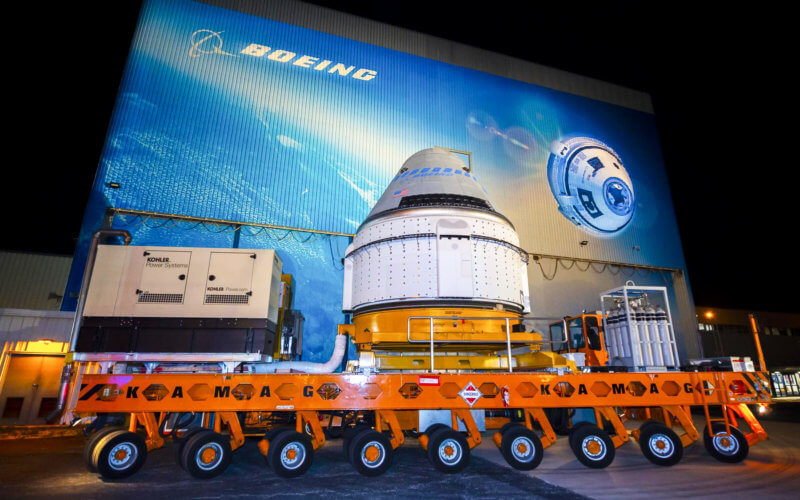 Cal State Fullerton alumna Stephanie Lu overcame adversity early in her life: She escaped communist Vietnam as a teenager and launched a career in space exploration in America.
Lu and her family fled the Southeast Asian country in 1978. Once in the U.S., her strength and resilience set her on path to be the first in her family to earn a college degree and become part of a team to transport astronauts to the International Space Station.
Lu is playing a critical role in helping to lead Boeing's Crew Space Transportation (CST)-100 Starliner space capsule, a collaboration with NASA's Commercial Crew Program.
A 1987 computer science graduate, Lu is the flight software manager for the Starliner program in Houston under the Boeing Space and Launch division. A 32-year Boeing employee, she has worked the past decade on the development of the spacecraft's flight management system, essentially the automation and brain of the vehicle, similar to a flight plan for an aircraft.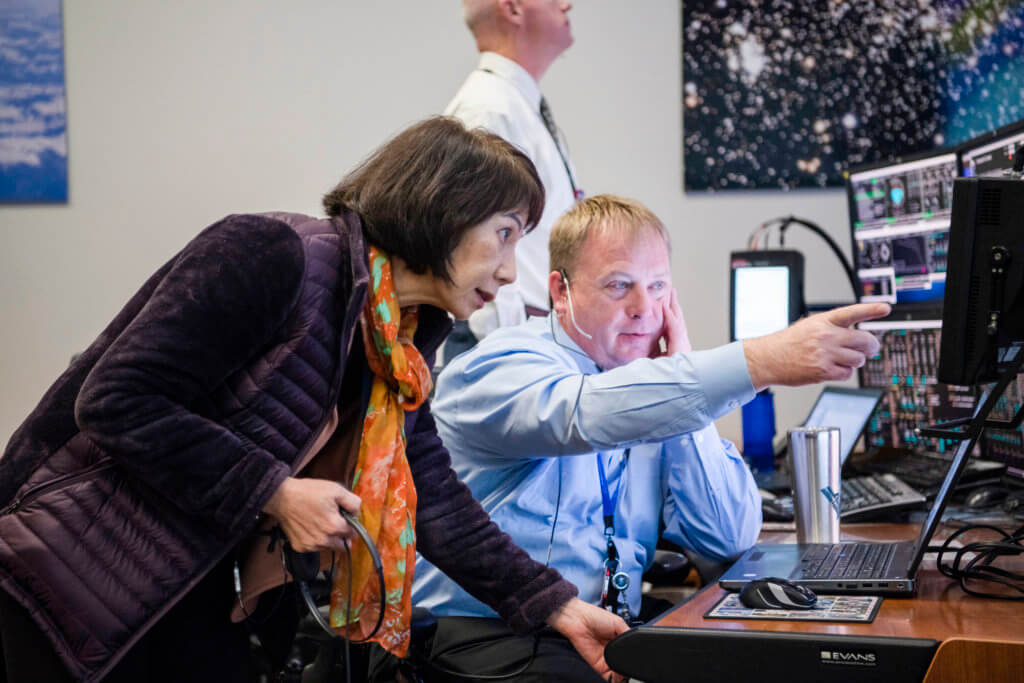 Her team also is responsible for the health status of the vehicle and the display system for the spacecraft's crew to receive data — and allow the astronauts to manually take over if needed, Lu explained.
A second uncrewed test flight and a crewed mission are expected to be launched this year from Cape Canaveral, Florida. The Orbital Flight Test is the last major step before the Starliner takes American, and eventually international, astronauts to the International Space Station.
Despite delays and setbacks — including a software anomaly in the first test flight in 2019 — Lu is thrilled to be part of a team of software developers, engineers and technicians building the next-generation space capsule.
"I look forward to seeing a safe and successful launch," said Lu, who lives near Houston. "It's rewarding to be part of a mission to transport astronauts to and from the International Space Station from American soil."
Leaving Vietnam for America
After the fall of Saigon, Lu, her parents and five younger siblings, along with two uncles, an aunt and their children, fled Vietnam 43 years ago on a small wooden boat carrying about 100 other people. Her father was a police officer, and an uncle, a high-ranking military officer. Both had been held captive by the communist government and escaped with their families. They spent five nights and four days in stormy, rough seas before landing in Malaysia.
"I prayed. I was afraid the boat would fall apart with the wind, rain and rocking," shared Lu, who was 16. "In Malaysia, we spent more than a year in a refugee camp before being accepted into the U.S. and making California our home. Life was tough at the refugee camp. There wasn't a lot of food or medical supplies."
Her family first settled in Artesia in southeast Los Angeles County then moved to Fullerton, where her mother still lives. Her mother was a manicurist and her late father worked as an electronics technician. Both stressed the importance of college.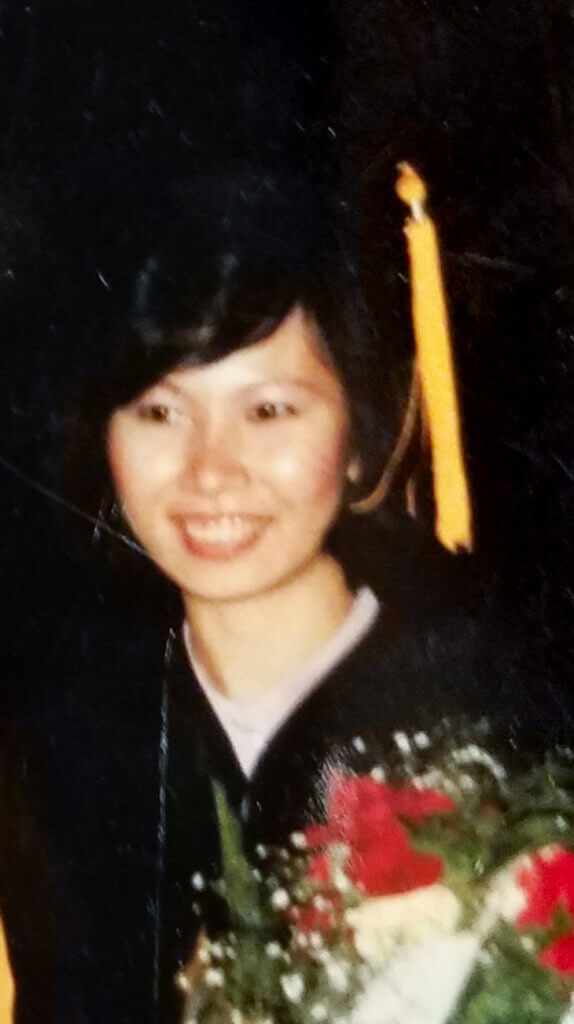 "My mom's wish was to make sure we had a good education," said Lu, whose siblings all earned a college degree, including two sisters who also graduated from Cal State Fullerton.
Lu began learning English in the refugee camp, graduated from Artesia High School and attended Cerritos Community College before transferring to Cal State Fullerton.
While in college, Lu worked two jobs — as a waitress at a pizza restaurant and at the unemployment office — and completed a manicuring program while taking classes three days a week. She attended the cosmetology school to translate for her mom and aunt so they could complete the program.
"The classes at Cal State Fullerton provided me with the concepts and practical experiences that I needed and prepared me for when I went to work in the computer software field," said Lu, crediting supportive faculty for her academic success.
After graduation, she joined Rockwell International in 1988 and had the opportunity to work on commercial airplanes. Lu also worked as a software display developer and then project lead for large aircraft, such as the Boeing 747-400.
Lu later became a project lead for small business air jets, which allowed her to expand her technical and leadership skills.
When Boeing bought the aerospace operations of Rockwell, she was given opportunities to work in multiple space areas, ranging from sensor systems to space vehicle projects. The CST-100 Starliner is the third space vehicle Lu has managed.
"I thought it was cool to work on aircraft," said Lu, who earned a master's degree in information management systems from West Coast University. "Then when I moved to space vehicles, it became even more exciting and rewarding."
Lu encourages more women to pursue careers in the computer science field.
"There are so many opportunities — from climate to health care, aircraft and the space industry. The world will be much more exciting with amazing technology innovation when we create a more diverse tech community."