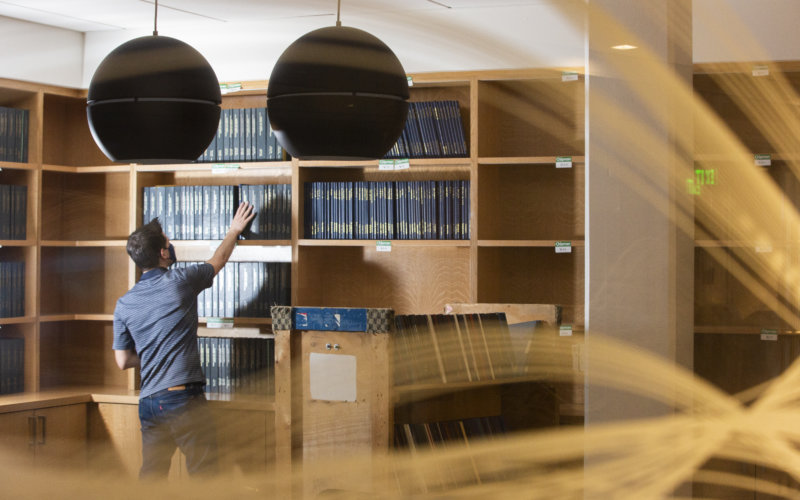 There are few places that have documented Southern California history as in-depth as the Lawrence de Graaf Center for Oral and Public History at Cal State Fullerton.
COPH, which is part of the College of Humanities and Social Sciences, maintains one of the largest oral history archives in California with over 6,000 recorded interviews, photographs and materials. It is well known for its Japanese American collection specializing in World War II, Richard Nixon collection, Mexican American collection, its El Toro Marine Corps Air Station Project and its Women, Politics, and Activism Project.
It also stands out for its focus on underrepresented communities and grassroots organizing, along with student-driven projects.
This spring, COPH moved into a new space on the sixth floor of the Pollak Library's south side. It is more than double the size of the center's previous 5,000-square-foot location.
The center's new space will open to students and the public as soon as public health guidelines allow. Its upgrades include an archive with temperature control settings, a reading room for researchers, a collaborative workroom for students, a community room for events and exhibits, a processing room for handling and organizing new materials, a project room for student assistants and interviews and a recording room.
Natalie Garcia, COPH archivist, said there were collections in the previous center that had yet to be digitized, like reel-to-reel audio tape recordings. They were deteriorating faster than anticipated due to the fluctuating environmental conditions in the archives.
Garcia said the center's new dedicated HVAC, or heating, ventilating, and air conditioning, system means she does not need to worry as much about the center's irreplicable audio recordings as they will be preserved under proper environmental conditions.
"Even after my time, they will still be in a good place to be digitized," Garcia said. "Students well in the future will still have access to these resources."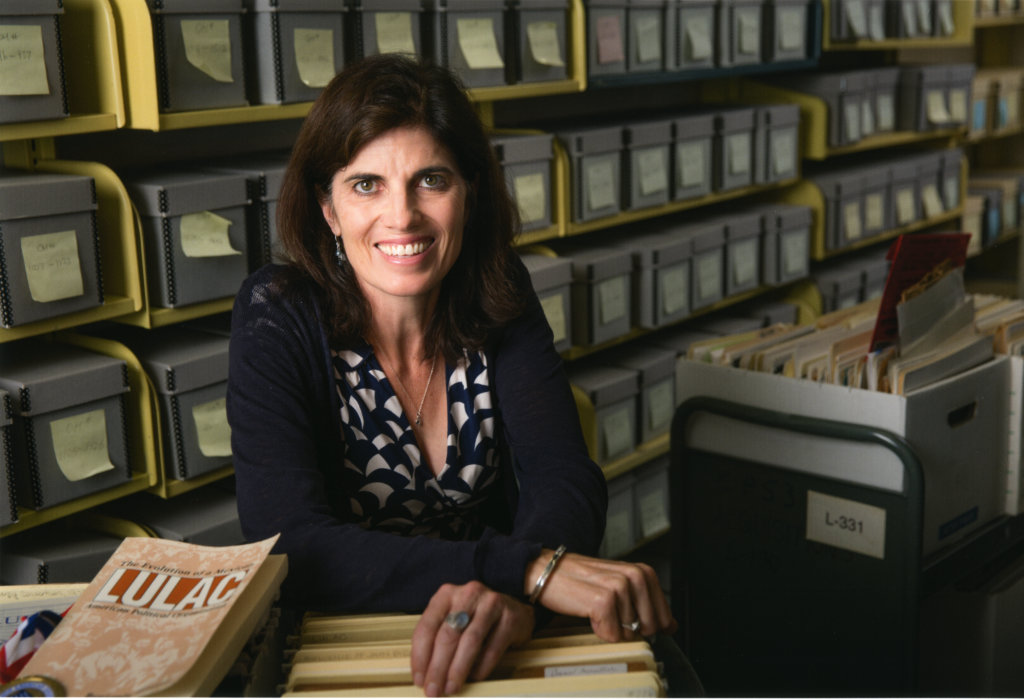 Natalie Fousekis, COPH director and professor of history, said the center is the only place in Orange County where you can hear people speak about the region before the 20th century.
"Many of these early interviews tell stories that you can't get anywhere else," Fousekis said. "We're following the best practices of historic preservation and archives in this new space that we were not able to do before."
When conditions are safe again, Fousekis said she looks forward to students using the center's new collaborative space for laying out exhibitions, preparing for oral history interviews and working together on projects.
She also looks forward to welcoming students, faculty and the public to its community room for workshops, lectures, receptions and events related to the center's oral and public history projects.
"All of that will allow students to get hands-on experience in ways they can add to their resume when they go out into the workforce," Fousekis said.