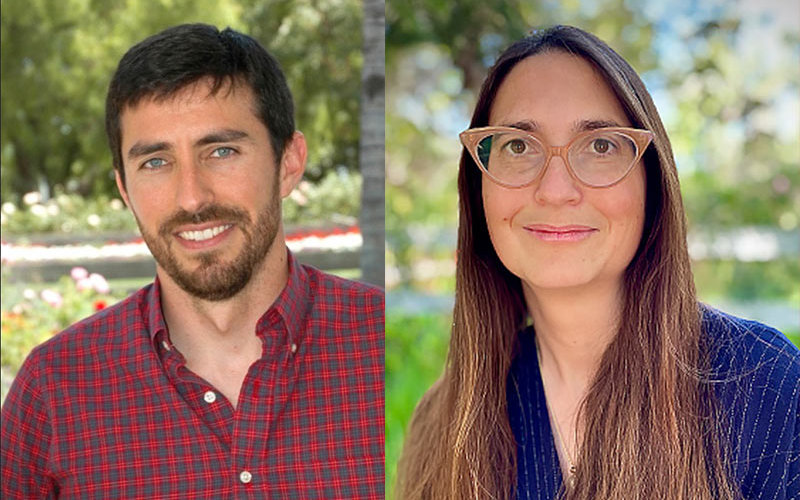 The American Association of State Colleges and Universities has selected two Cal State Fullerton faculty members, out of 35 selected nationwide, for its Emerging Leaders Program 2021.
Joao Barros, associate professor of kinesiology and co-director of the motor behavior laboratory at CSUF, and Jessica Yirush Stern, associate dean of student relations in the College of Humanities and Social Sciences, were selected to participate in this highly regarded program.
AASCU created the leadership development program in 2015 to prepare early- to mid-career academic and administrative staff to prepare for administrative roles with greater responsibility and oversight.
"To have not one but two esteemed members of our Titan family selected for this prestigious program speaks volumes about the talent, commitment and quality of our faculty and staff," said Fram Virjee, president of Cal State Fullerton. "I could not be prouder of Drs. Barros and Stern and their commitment to student success at Cal State Fullerton. Their selection demonstrates that the AASCU, a higher education association of nearly 400 public colleges, universities and systems, recognizes the high caliber and talent of our Titan educators. I am looking forward to seeing the ongoing impact of Drs. Barros and Stern's leadership and teaching."
"The ELP provides our aspiring higher education leaders with the skills to make real change at their institutions, lead with accountability and strength, and prioritize the needs of the diverse student body they will serve," said AASCU President Mildred Garcia.
ELP participants will develop an on-campus project or initiative to strengthen their leadership skills and positively impact their institutions and communities. They will work with a leader on their campus to develop and execute their project.