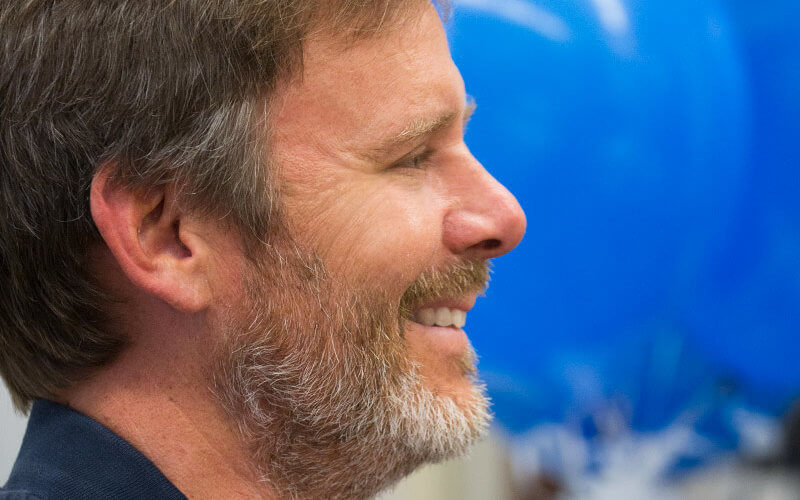 For alumna Loralee Larios, Cal State Fullerton biological science professor William "Bill" Hoese's mentorship and dedication to teaching and research drives students like her to succeed in science.
"Dr. Hoese consistently inspires eager minds to pursue careers in environmental biology, fosters their scientific development both in and outside the lab and classroom, and mentors them throughout the development of their careers. He has become a lifelong mentor, colleague and friend," said Larios, who earned a doctorate and is an assistant professor at UC Riverside.
Another of Hoese's students, alumnus Andres Carrillo, who also earned a doctorate and is research curator at Cabrillo Marine Aquarium, recalled how his former professor gave him a "true life-changing" experience as a student researcher.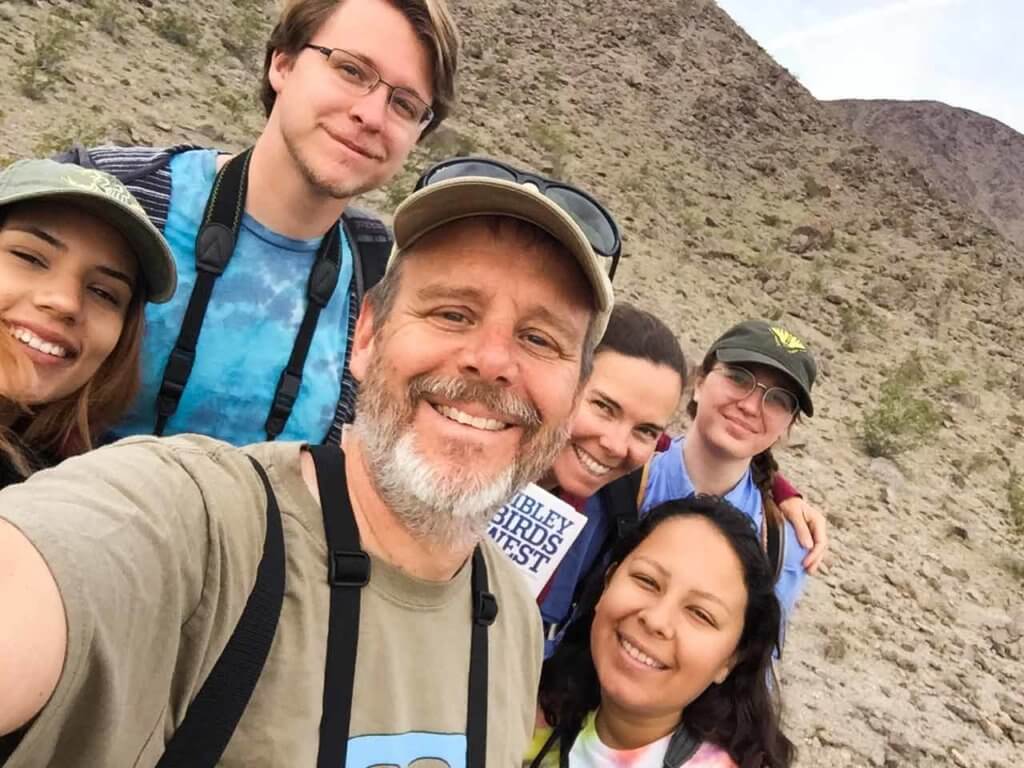 "Dr. Hoese encouraged me to hold myself to the highest of standards by setting professional and personal goals as an undergraduate student, which continue to guide me as an instructor and research curator today," Carrillo said.
During his two-decade career at Cal State Fullerton, Hoese's colleagues equally praise his tireless work on behalf of students, his collaborative spirit and peer mentorship, as well as his innovative research in ornithology, the study of birds.
For his exemplary contributions as an educator and scholar, Hoese has been selected as the university's 2021 Outstanding Professor. CSUF President Fram Virjee announced Hoese's selection at today's (April 8) virtual Academic Senate meeting
"Throughout my career I have grown as a teacher and learned so much about being an effective instructor from my ongoing work with colleagues at CSUF and elsewhere," Hoese said. "I have been able to contribute to developing new biologists both at CSUF and at the national level, and it has been terrifically satisfying to see that alumni from these programs are now productive scientists making significant contributions in their own right."
Danielle Zacherl, professor of biological science, who has worked with Hoese since 2003, relayed that she has witnessed firsthand his outstanding teaching, thoughtful scholarly activities, and his meaningful and significant service to the students, the Department of Biological Science, university and scientific community.
"He is a creative, effective and rigorous instructor who is universally loved and admired by his students and colleagues," Zacherl said. "He has actively worked to reform departmental curricula, regularly explores the use of instructional innovations, and is deeply committed to mentoring undergraduates in significant independent research."
Zacherl, who nominated him for the university's highest faculty honor, was joined by numerous former students and biological science faculty members who wrote letters of support.
"His efforts to maintain a focus on student-centered learning and promoting critical thinking skills have truly been a gift to the department and to his students," Zacherl added.
Hoese has garnered more than $3 million in external research funding in support of active learning and field-based undergraduate research. He also did a one-year stint in 2017 at the National Science Foundation, where he worked on grants to support student programs across the country.
His many contributions and accomplishments since joining the university in 2000 include his "Herculean-like" efforts to bring new and innovative curriculum to fruition to improve student achievement and change the way biology is taught through active learning. He also played a key role in creating and leading the Southern California Ecosystems Research Program, known as SCERP.
"In 2000-01, as a first-year faculty member, Bill was saddled with the responsibility of taking our department's plans for a new curriculum and designing the first course of our core requirements. This meant he had to take the lead for achieving the final step — to design and actually teach the course on biodiversity and evolution," said Darren R. Sandquist, professor of biological science and director of the California State University's California Desert Studies Consortium.
"Even now, Bill spends hours each week training teaching assistants and working with laboratory personnel to improve and perfect the laboratory portion of the course — all for the benefit of our students."
For his upper-division course in ornithology, Hoese developed applied activities designed to introduce ecology-oriented students to jobs in field biology. These include meeting and working with professional avian biologists and inviting former students working in bird-related fields to return to class, talk about their jobs and discuss their career paths.
"These visits have been effective in helping students envision their futures; program alumni speak directly about how their CSUF experiences helped them become successful professionals," Hoese said.
Preparing Students for Careers in Ecology and Environmental Biology
Hoese has co-directed SCERP since its launch in 2002, with Sandquist serving as co-director until 2016. Hoese now leads the program, which prepares and supports students interested in pursuing careers or graduate school in ecology and environmental biology, with Jennifer L. Burnaford, professor of biological science.
Initially started with funding from the National Science Foundation, today, the program is supported by philanthropic donations. Hoese has mentored more than 90 scholars, with many receiving top honors for their research, and earning and pursuing graduate degrees and careers in ecology and environmental biology. Both Larios '05 (B.S. biological science-biodiversity, ecology and conservation), recently named a 2021 Early Career Fellow by the Ecological Society of America, and Carrillo '07 '13 (B.S. biological science-marine biology, M.S. biology), a CSUF lecturer in biological science, were scholars in SCERP.
"In this innovative program we have established a community of scholars that promotes student self-confidence and success," Hoese said.