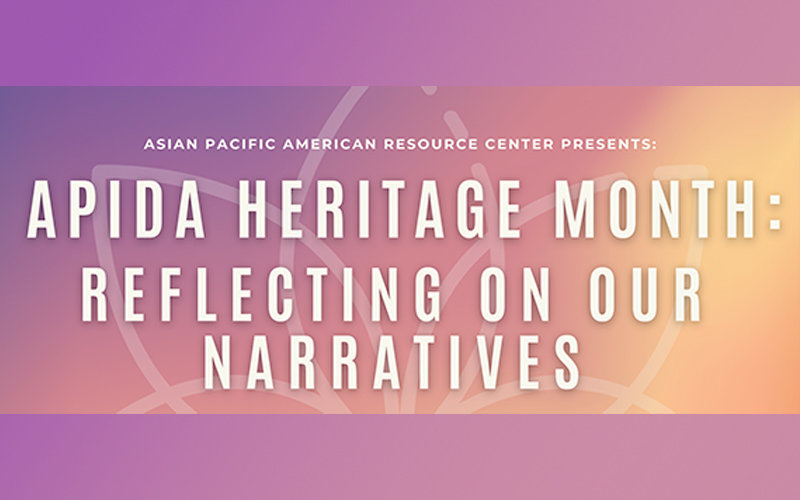 Leilani Mendoza spent her early years in Okinawa, Japan, where her father was stationed in the Marines. Born in Hawaii to Filipino parents, her family moved to Southern California when she was 7.
As a Cal State Fullerton student she has learned more about stereotypes, social justice and the rise in anti-Asian bias and racism through programs at the Diversity Initiatives and Resource Centers, in Asian American studies classes and the Pilipinx-American Student Association (PASA) Kaibigan.
Mendoza, a sophomore, realized how as an Asian American, she was treated differently growing up in a predominantly white neighborhood.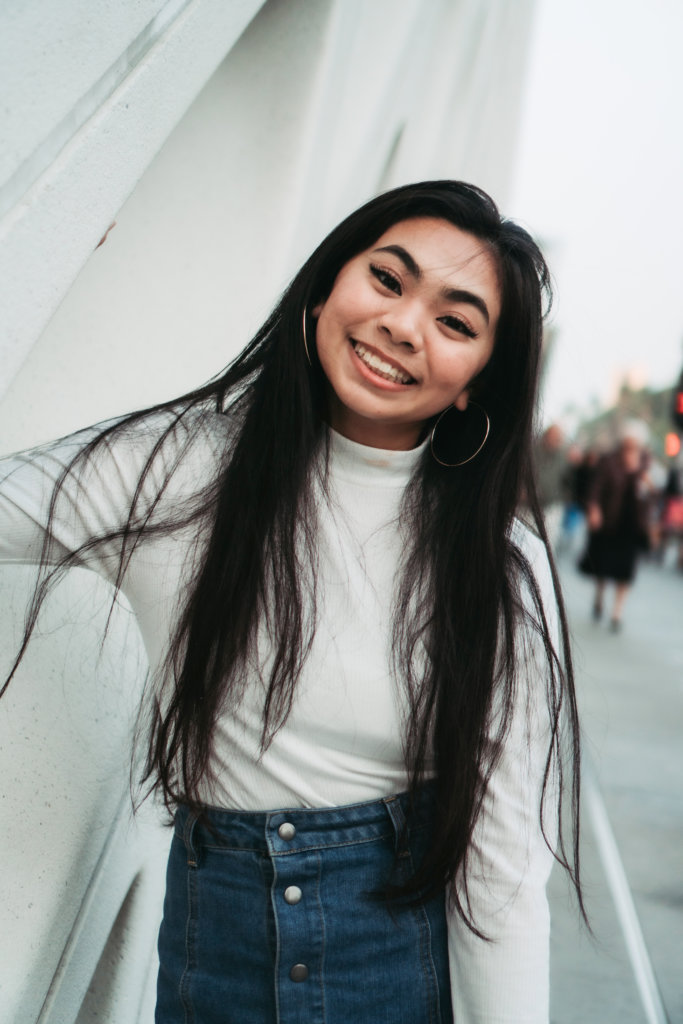 "My mother would pack my lunches of Filipino dishes and some of the kids would say that it smelled or looked gross. I started to become embarrassed about the food that my family had been eating for years that I thought was normal," she shared. "I started to throw away the lunches my mom would pack for me before lunch so that the other kids wouldn't see, or I'd ask my mom to pack me something 'less smelly.'
"That was my first realization that I even had a culture and that people did things differently from my family. Not until I got to college did I truly understand what it means to be Filipino American. My culture is not something to be embarrassed of, but proud of, because it carries the history of resilience, strength and unity of the Filipino people."
Mendoza, an international business major, plans to pursue a career in global marketing and travel the world to interact with, and study, different cultures. She serves as internal vice president and community advocacy cultural chair of PASA Kaibigan. This spring, she co-hosted a Social Justice Week virtual event on "APIDA Community Against Systemic Racism."
As Mendoza celebrates Asian, Pacific Islander and Desi American (APIDA) Heritage Month, with the theme, "Reflecting on Our Narratives," she shares how her Titan experience has given her a better understanding of what it means to be an APIDA individual.
Why is it important to you to celebrate your heritage?
It's a way to connect to my family in the Philippines but also to the history of the land that my family came from. There's a unique experience of being Filipino American that is very relatable among my generation and being able to connect to others in that way is somewhat comforting. I definitely want to continue to celebrate my heritage and share the history of Filipinos and Filipino Americans with my family for generations to come because it creates an understanding for our culture, and how that has changed or persevered through generations.
What does systemic racism mean to you?
Systemic racism takes many forms and affects minority groups in America through the lack of access to necessities such as housing, education and health care. For me, systemic racism mostly shows up through the "model minority" myth — the false narrative created for Asian Americans that they are all successful because they are naturally smart and docile. This idea of the model minority myth in reference to Asian Americans was created by the system to divide minority groups and is used to deny the racism that exists within the system. It also creates harmful stereotypes that often erase Asian American struggles. Asians are not a monolith and a huge disparity exists in the economic success of Asian Americans.
What can be done against hate toward Asian Americans?
It's important that students, staff and faculty are aware of what is happening in the Asian American community, but more importantly, that these issues are not new to the community. In order to understand anti-Asian violence, we need to look at the history of Asians in America. This type of hate toward the Asian community is not new and we can see that in history, such as through the Watsonville Riots, the Chinese Exclusion Act, and the Japanese Incarceration Camps, just to name a few. As a campus, learning about these events in courses like American history can lead to a better understanding of what systemic racism is and how it is still affecting minority groups today.
How is being involved on campus empowering you?
When I first joined PASA, I saw it as a way to make friends and have fun in college. I didn't know that I would find a family and grow so much as an individual. PASA has allowed me to step out of my comfort zone and helped me find my voice. I have gained a lot of confidence in myself, whether it be through dancing, speaking in front of large crowds or using my leadership skills. I've also become more knowledgeable about Filipino and Filipino American history and culture. My favorite thing about PASA is interacting with Filipino culture and getting more involved in the Filipino American community.
What has been most rewarding?
Being involved on campus has opened so many opportunities for me to meet other student leaders, network and learn something new from everyone that I meet. It's very empowering to surround yourself with people who are also involved on campus and have so much motivation and passion for what they do.
For more information, visit the university's Asian Pacific American Resource Center and the Titans Together website.