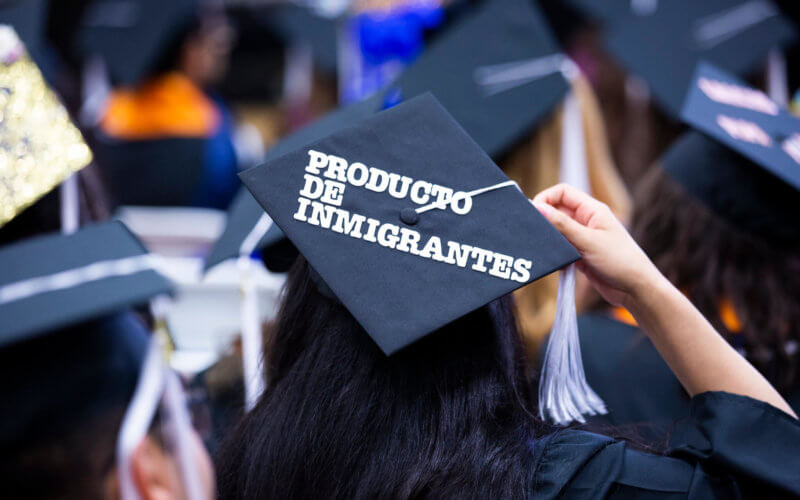 California has made strides in the past two decades to open its doors to undocumented youth. The state hosts one in five of the nation's undocumented college students, with about 9,500 undocumented California State University students and about 4,000 University of California students, according to system estimates.
Julián Jefferies, an education faculty member at Cal State Fullerton, is part of a group of researchers studying how deeply undocumented immigration status can disrupt college students' educational experiences and well-being. The team of researchers in fall 2020 published a report analyzing the experiences of undocumented college students in California's two public university systems: the California State University and the University of California.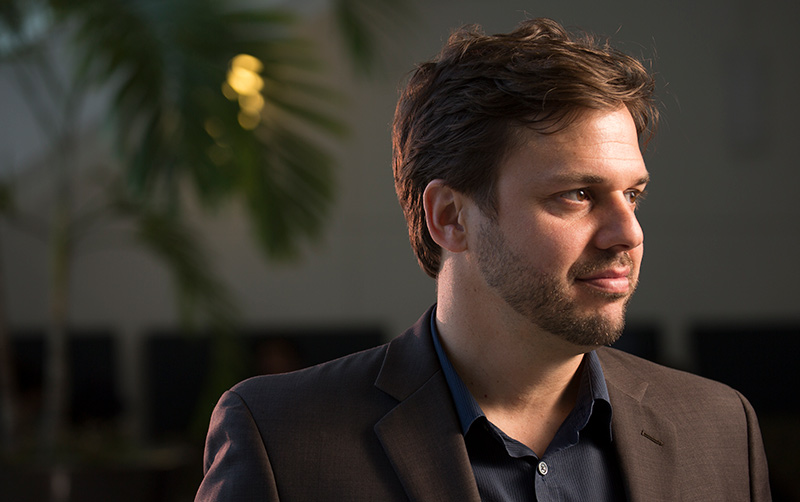 Nearly 1,300 undergraduate CSU and UC students submitted feedback in spring 2020 on areas like academic performance, mental health and well-being, financial strains, campuswide resources and campus climate. The experts, who are based at CSU and UC campuses, recommended solutions to help address inequalities.
Jefferies pointed out five findings from the report that highlight ongoing challenges for undocumented students at California's public universities:
There are Misconceptions About Which Services Undocumented Students Use Most
Many believe undocumented student centers are the most used service, but undocumented students are more likely to use basic needs and food pantry services, Jefferies said. According to the report, 53% of students use this resource, with a third of those students visiting at least once a week.
For other needs, undocumented students are often more comfortable with accessing undocumented student centers, who then refer them to other offices, than going to those offices directly. However, Jefferies said that should not be the norm. He noted that, per the report, one-fourth of students felt their immigration status prevented them from accessing the resources they need.
"There is still a lot of work to do on our campuses to make students feel more comfortable," Jefferies said.
Easing Immigration-Related Stressors is Important for Student Success
Immigration-related stressors combined with COVID-19 stressors have made social isolation and mental health struggles more prominent, Jefferies said. The report states 58% of students sometimes feel they have no liberty and need to stay home.
Jefferies said universities should acknowledge undocumented students' stressors and work to address them. Examples of these stressors include worrying about not having enough money, experiencing food insecurity and going without materials needed for their studies.
Academic performance is also highly affected when students, their family members or friends have been involved in deportation proceedings, been detained or deported.
"Universities have to keep showing support for the undocumented by making them sanctuary spaces where U.S. Immigration and Customs Enforcement cannot enter to detain and deport students," Jefferies said. "Universities have a role in informing and advocating against the criminalization of immigrants, their scapegoating in the public media and movement toward humane immigration policy."
Counselors Who Know and Understand the Experiences of Undocumented Youth are Essential
Health issues among undocumented youth are alarming and urgent, Jefferies said. The report states that 28% of students reported poor or fair health, which is nearly three times the rate of a national sample of young adults.
The report also states that 31% of undocumented youth reported symptoms of anxiety or depression at a level that warranted clinical treatment; 72% felt they needed to see a professional during the 2019-20 academic year because of problems with mental health, emotions or nerves. However, only 48% had ever sought support.
Although campuses already have programs addressing mental health needs, undocumented students might not use those services because of mental health stigma, not wanting to reveal their immigration status or not having access to a therapist who is culturally competent or aware of immigration-related issues, he said.
"We have to make the process of making an appointment easier for students, and we need to educate more students about the benefits of therapy and counseling," Jefferies said. "It is also necessary to assess why students are not using these resources and how universities can provide mental health services that are more friendly."
Jefferies and his team recommend training mental health counselors, increasing collaboration between undocumented student services and mental health counseling centers and performing campus-specific evaluations on possible barriers to mental health support.
Campus Offices Should Partner With Undocumented Student Services
Many CSU and UC campuses have undocumented student centers (like the Titan Dreamers Resource Center at Cal State Fullerton) that not only educate campuses on issues related to undocumented students but also serve as a way for undocumented youth to ask questions, access resources and have a "safe space" on campus.
Collaboration between undocumented student services and key campuswide resources like academic support services, mental health counseling and basic needs support will help foster a truly inclusive educational environment.
"Training a point person within various resource offices will increase referrals between campus resources and undocumented student services," Jefferies said. "These point people can also collaborate with undocumented student services to develop relevant programming. Care should be taken to ensure offices work together as partners, rather than placing the burden solely on undocumented student services."
Improving Access for All Students is an Ongoing Process
Jefferies said CSU and UC faculty and staff members can improve how they address undocumented students' needs on an individual level. For example, resources like UndocuAlly trainings hosted by Cal State Fullerton's Diversity Initiatives & Resource Centers are a good place to start. "The key to the training is that they believe in the rights of undocumented people and commit to support and stand up for the undocumented community," Jefferies said.