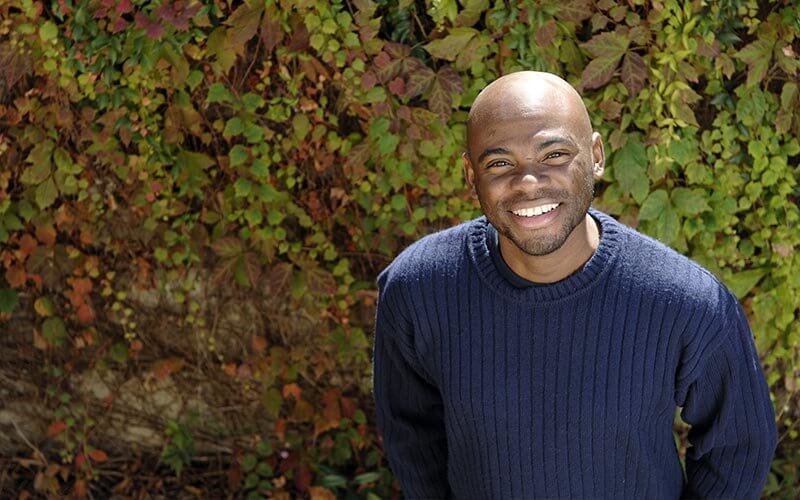 Edward L. Robinson Jr., lecturer in African American studies who had taught in Cal State Fullerton's College of Humanities and Social Sciences since 2011, has died.
Colleagues have recognized Robinson for being a dedicated teacher who supported many students as they moved on to graduate school or careers. They also praised his intersectional teaching approach to subjects such as race, sexuality, gender and social justice.
Robinson taught courses such as "Black Men in America," "History of Racism," "Black Political Thought," "The Black Athlete" and "Black Families in America." He also supported university events for Black History Month, Martin Luther King Jr. Day, The Institute of Black Intellectual Innovation and the African American Resource Center. Other projects featuring Robinson include Temperature Rising: Chapter 2 The Root of Racism.
"Not only was Dr. Robinson a dear friend, but he was also a joyful, sincere and passionate scholar who touched the lives of countless students, faculty and staff," said Natalie Graham, chair and professor of African American studies. "His drive and commitment inspired me and will continue to inspire me towards greater excellence and compassion."
Sheryl Fontaine, dean of the College of Humanities and Social Sciences, remembers being moved by the way Robinson responded with compassion to one student who felt helpless in the moments after the murder of George Floyd last summer.
"The student had written to tell Dr. Robinson that his course had changed his life and motivated him to speak up in the face of racism at his workplace," Fontaine said. "While it is impossible to measure extent of the influence Dr. Edward Robinson Jr. had on his students, it reverberates selflessly in the reassurance that he gave back to his student: 'You have already made a difference by reaching out to me. You have let me know that the work I have done was valuable. Today, you showed me that my life matters and that means so much.'"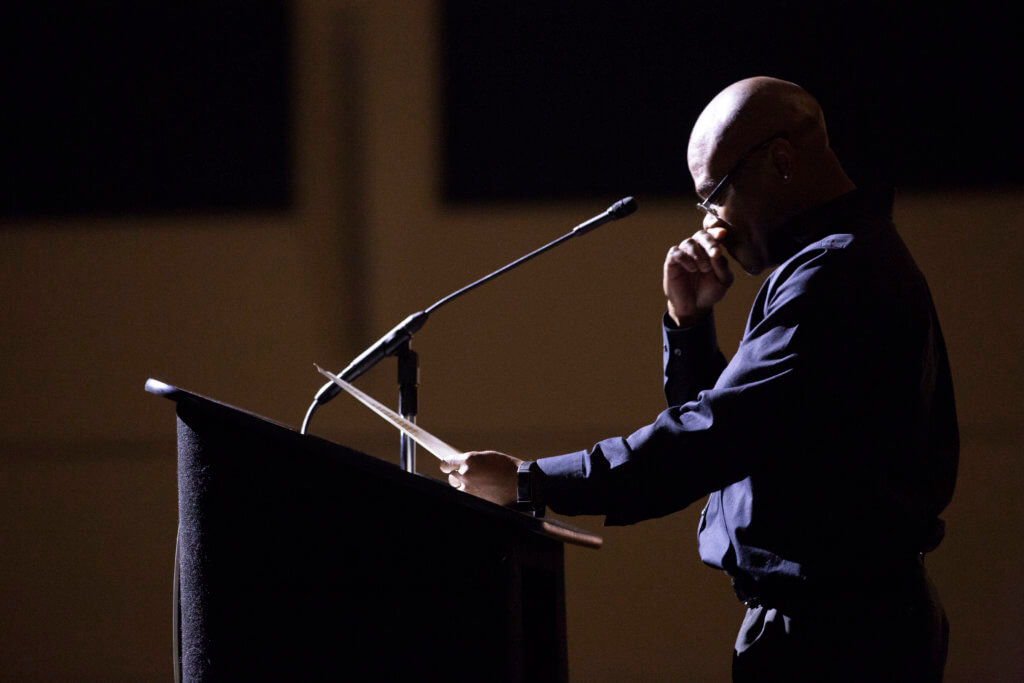 Robinson earned his bachelor's degree with a double major in history and sociology from Georgia State University, a master's degree in American studies from The University of Utah and a doctorate in cultural studies with a specialization in African American literature and media studies from Claremont Graduate University.
An accomplished scholar, Robinson was recently working on a book proposal titled "Indignant Dignity: Black Lives Matter in Early Black Writing," which is under review by The University of North Carolina Press.
He has published articles in the Journal of Healthcare, Science and the Humanities; the International Journal for the Scholarship of Teaching and Learning; and an edited volume of the book "Anywhere But Here: Black Intellectuals in the Atlantic World and Beyond."
The Department of African American Studies and the College of Humanities and Social Sciences will host virtual drop-in hours for students who wish to share a memory of Robinson, ask questions or express concerns.
• Monday, April 5, 2-3 p.m., https://fullerton.zoom.us/j/89968355891
• Wednesday, April 7, 1-2 p.m., https://fullerton.zoom.us/j/89968355891