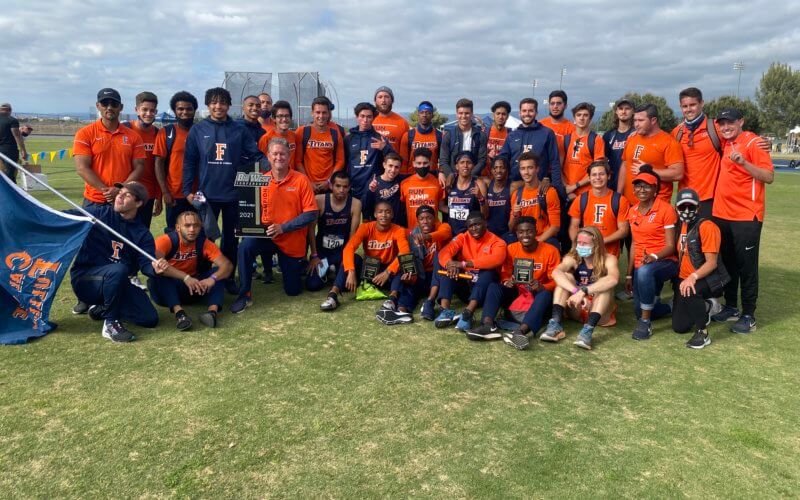 Charles Kelly and the men's 4×400-meter relay team rallied to win Saturday, May 15 securing the team's third Big West Outdoor Track and Field Championships in four seasons.
After nail-biting performances through the first 20 events, the deciding factor was when the Titans won the relay race.
Kelly came from behind after receiving the baton in third place and anchored the Titans to a first-place finish. 
Meanwhile, the women's team finished second at the championships with a score of 149.50, 32 points behind the Mustangs of Cal Poly. 
Continue reading at Titan Athletics.