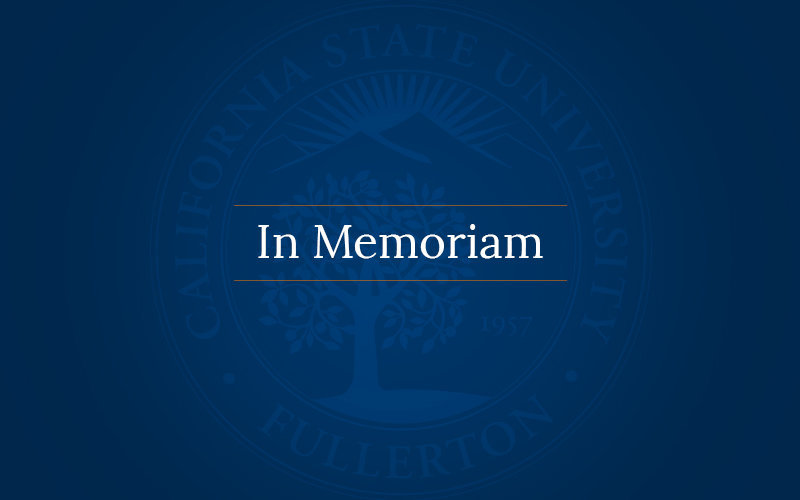 Mike Trueblood, former director of Cal State Fullerton's Center for Family Business, died last week at the age of 91.
Trueblood, a former advertising executive who served with the Leo Burnett Agency and Dailey & Associates, joined CSUF in 1999 and served until 2011 as the second director of the center.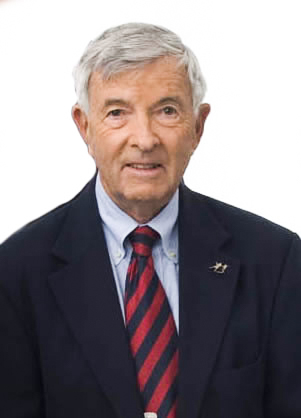 Current center director Ed Hart remembers him fondly: "Mike lived an amazing life and was known by everyone as a humble, gentle, kind-hearted and service-oriented man. In 2011, he was recognized as the Big Brother of the Year by the National Catholic Big Brothers. That honor was further recognized when he and his Little Brother visited the White House and met President Obama. Mike made all of us want to be better people."
In 2017, Trueblood was honored with a Lifetime Achievement Award by the Family Business Center during its annual Hall of Fame event, and Hart is planning to recognize his contributions with a tribute wall in the center.
A service will be held Monday, June 7, with a rosary, and Tuesday, June 9, with a funeral at St. Bede in La Canada.