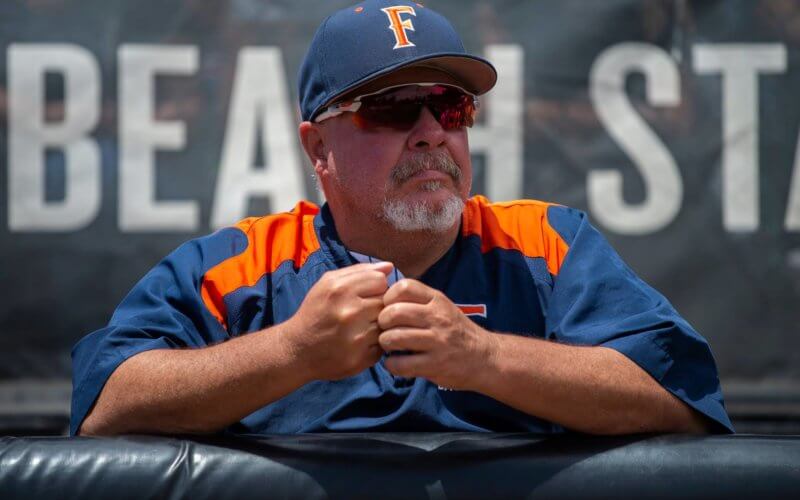 In a joint announcement by Rick Vanderhook and Athletic Director Jim Donovan, the coach will retire effective Dec. 30, and will serve as a special assistant to Donovan for the rest of this year.
"I am very appreciative of all that Hook (Vanderhook) has done for our baseball program and want to celebrate those successes," Donovan said. "I have fond memories of our winning at Louisville and Long Beach State to secure trips in 2015 and 2017 to Omaha, the Big West Championships we won and his part in us winning the Big West Commissioner's Cup in 2017-18. In addition to his achievements on the field, Coach has also been a prolific fundraiser, raising more than $2.6 million for Titans Baseball – the most of any coach in school history – and for that we are extremely grateful."
In 10 seasons as the Titans' head coach, Vanderhook led Fullerton to seven NCAA tournament appearances. His teams won five Big West Conference championships and four NCAA regional titles along with two trips to the College World Series in 2015 and 2017. His record as head coach of the Titans was 322-225. Vanderhook was named Big West Coach of the Year five times over his career.
Continue reading in Titan Athletics.