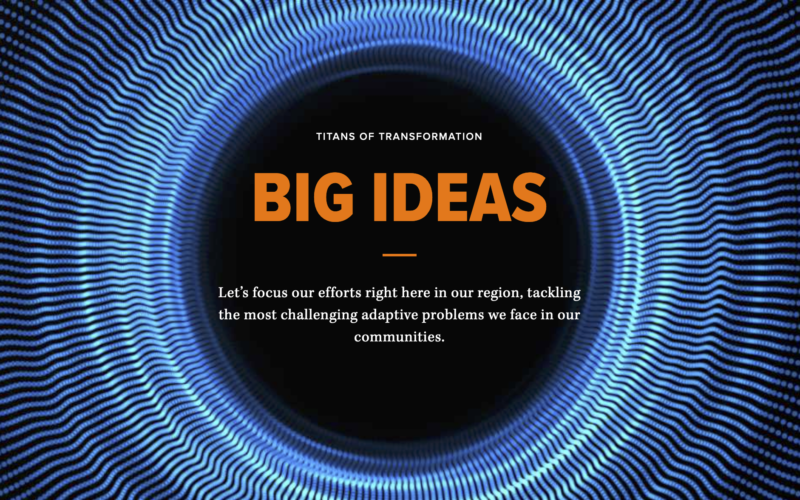 Cal State Fullerton's College of Engineering and Computer Science's "big ideas" initiative is providing real-life solutions to society's most pressing issues through three faculty-driven projects.
"This effort imagines new ways for how we, as a college, engage in society's challenges and how philanthropy can play an important role in advancing a shared impact," said Dean Susan Barua.
The college is seeking private support to bring the projects to reality through its "Titans of Transformation: Big Ideas" initiative — part of the university's "It Takes a Titan" campaign for investment in student success.
The "Titans of Transformation: Big Ideas" website has been launched to engage the community as donors, partners and collaborators.
College faculty members developed three transformative and innovative projects to tackle challenging problems communities are facing:
"The goal is to pair the strengths of our faculty with the needs of the community. Fire mitigation, homelessness and human-centered design are complex, multifaceted challenges," Barua said.
"We've had families impacted by wildfires, we have students who experience homelessness, and our students deserve access to the most innovative curriculum through human-centered design."
Engineering Wildfire Mitigation
California's wildfires are becoming more frequent and intense. A multidisciplinary team of faculty and students is focusing on developing an innovative solution in fire mitigation and prevention to help save property and lives. The team is designing a smart, wireless solar-powered sensor hub that can relay information to a central processing station for data analysis and to generate alerts. The goal of the project is to identify wildfires early and detect fire-prone high-risk areas — before fires start. A mobile app also is being designed to warn people about fires, help fire agencies and volunteers identify areas of high fire risk and coordinate evacuation efforts.
Digital Homelessness Initiative
This project aims to address the needs of the homeless population, especially in Orange County where homelessness is one of the most challenging and growing issues. The goal is to leverage technology-based solutions to directly or indirectly serve the homeless. These include using telehealth technology to provide mental health services and "digital identities" to help people keep track of paperwork, such as Social Security and insurance cards that are required to access services, while ensuring personal information is kept private and secure. The multidisciplinary project also provides a service-learning component for engineering and computer science majors, as well as other students. Faculty members from across disciplines, along with local agencies, including nonprofits that serve the homeless, will work together to address homelessness in communities.
Human-Centered Design Initiative
Human-centered design is an interdisciplinary approach to problem-solving that focuses on engaging with stakeholders to develop needs-based solutions. The goal of the initiative is to empower engineering students with the ability to design and implement solutions for social problems in Orange County. This project creates invaluable opportunities to collaborate with community organizations, nonprofits and governments to identify their needs and address challenges. At the same time, engineering students will work with these organizations, become agents of change and prepare for the workforce. An example of a human-centered design is how engineers created rolling water containers for people in Africa dealing with clean water access.
The big ideas process involved feedback from the ECS College Leadership Council, members across the campus community and ECS donors. Faculty members also will seek federal grants to help fund their projects.