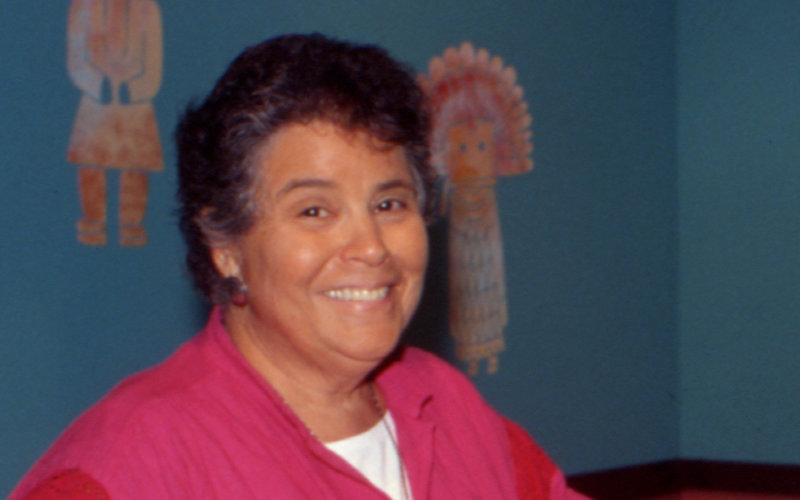 Zena Pearlstone, professor emeritus of art who devoted her professional life to the study of Native American art and advocacy for Indigenous artistic communities, died May 30 at the age of 80.
One of a relatively small group of art historians specializing in Native North American art, Pearlsone taught at Cal State Fullerton from 1998 to 2007. Aligned with her research, she created many new courses, including "Native North American Art," "Native Arts of California and the Southwest" and "Pre-Columbian Art."
Her position at CSUF supported a burst of creative activity between 1999 and 2009, during which Pearlstone curated, wrote or edited catalogs for five exhibitions. Among the exhibitions were "KATSINA/kachina: Tradition, Appropriation, Innovation" (2002-03) at UCLA's Fowler Museum, which received financial support from the Rockefeller Foundation and acclaim from the Los Angeles Times, and "About Face: Self-Portraits by Native American, First Nations and Inuit Artists" (2005-06, with Allan J. Ryan) at Santa Fe's Wheelwright Museum. During the same period, she published over a dozen articles and essays about various aspects of Native American art.
Pearlstone received her bachelor's degree in psychology from the University of Toronto, and her master's degree and doctorate in art history from UCLA. Prior to joining CSUF, she taught at such institutions as New York University and the Parsons School of Design and wrote catalogs for two exhibitions at the Metropolitan Museum of Art.
Following her retirement, Pearlstone penned two books: "Hopi Gold, Hopi Silver: 12 Contemporary Jewelers" (2014) and "Brian Honyouti: Hopi Carver" (2018).
Pearlstone is survived by her brother, Paul; nephews, David and Stephan; children of her late partner (Arnold Rubin), Hannele and Gabriel; and the many students inspired by her teaching.