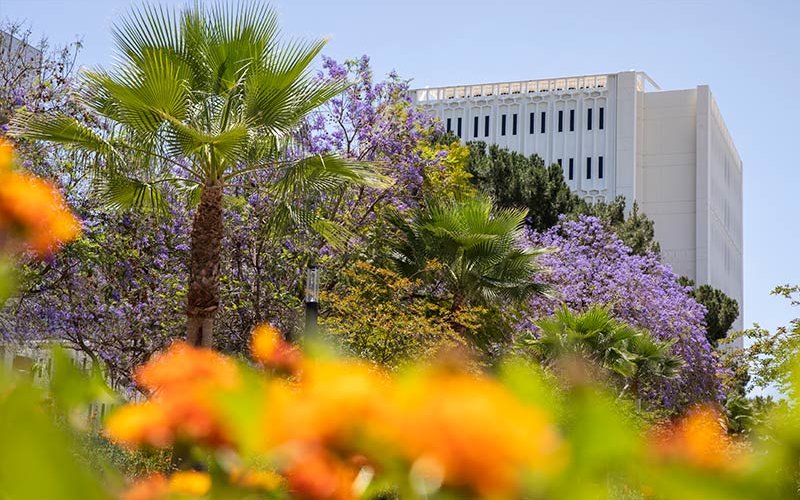 An unrestricted gift of $40 million to California State University, Fullerton was announced June 15. This funding from philanthropist and author MacKenzie Scott and her husband Dan Jewett is the largest gift in the university's history.
"While we are still in the very early stages of allocating this gift, all decisions will be driven by our strategic plan and core mission of student success; diversity, equity and inclusion; and faculty research, support and retention," said CSUF President Fram Virjee in a letter that was distributed across campus. "We will also be looking at possible infrastructure improvements, matching fund projects with our eight colleges and enhancing community partnerships. Of course, to ensure the enduring power of this gift, a large portion of it will be placed in our endowment where it will continue to generate funds to benefit future Titans and have transformative effects around the world for generations to come.
"As we celebrate this investment and begin the planning phase that will ensure its impact is eternal, please join me in expressing our profound gratitude to Ms. Scott and Mr. Jewett – not just for the generosity of the gift, but also for their vision and diligence in seeking out and supporting our work and success."
In an earlier statement, Scott explained that her life includes "two assets" that she can use to help others: the wealth delivered to her by an "imbalanced" social system and "a conviction that people who have experience with inequities are the ones best equipped to design solutions."
As a result, the pair have focused many of their gifts on helping historically marginalized people by supporting groups that focus on racial, gender and social justice.
In a June 15 Medium post, Scott called out higher education as a "proven pathway to opportunity" and explained that she specifically sought to support "2- and 4-year institutions successfully educating students who come from communities that have been chronically underserved."
Over the past several years, Cal State Fullerton has focused on these very issues and served these students.
"It is indeed an honor to have received such an incredible philanthropic investment," said Greg Saks, vice president for university advancement. "When you consider that Ms. Scott and Mr. Jewett work with the most sophisticated advisers available on the planet and, based on their research, they identified the unique and special transformational social change that happens at Cal State Fullerton, it is a ringing endorsement to the investment-worthiness of our university."