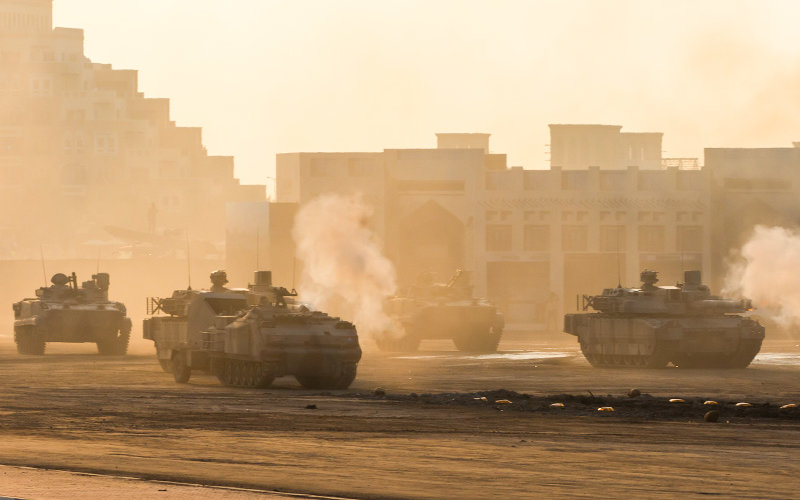 Born with a cleft palate, Nicole Tran spent her early years working with speech therapists and undergoing corrective surgeries. Her experience was so positive that she was certain she wanted to become a speech language pathologist herself to help others going through similar struggles.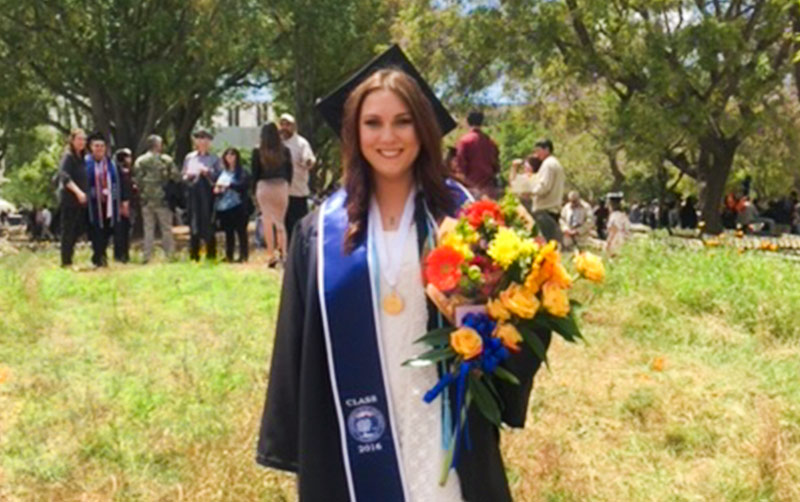 What the Cal State Fullerton alumna never imagined, though, was that the field might not be right for her. With the guidance of mentors at CSUF, Tran '16 (B.A. communicative disorders) learned how to change course and find her true passion: audiology.
Today she is an officer in the U.S. Army, running audiology services for the Army and Air Force in South Korea.
Why did you choose CSUF?
I wanted to go to CSUF because it has a great communicative disorders program. What I gained, though, was much more than training. I found faculty mentors who encouraged and supported me and helped me find the profession that suited me best.
How did CSUF make a difference in your life and career?
During my senior year I realized that speech pathology wasn't a good match for my personality and skill set — I was more drawn to science, technology and analytics. I felt like my lifelong dream was fading. But in taking a class with audiologist Maria Grijalva, lecturer in communication sciences and disorders, I discovered audiology, and it just clicked for me. She gave me hands-on learning opportunities that solidified my decision to choose audiology. I shadowed her at work and went with her and other students to a clinic in Rosarito, Mexico, once a month to see more than 30 patients in a day. We actually performed hearing tests, ear wax removal and took earmold impressions.
How did you go from CSUF to your current role in the U.S. Army?
I thought I'd want to go into private practice like Dr. Grijalva, but as I worked with that patient population, I found it quite repetitive. In pursuing a doctorate of audiology, I had to have a full clinical experience in the fourth year. I saw an externship program at Walter Reed National Military Medical Center that came with a four-year commitment to the Army. I never imagined working in the military, but I liked that I could be a part of a larger mission to prevent noise-induced hearing loss and provide hearing health education.
What's it like to be an audiologist in the military?
I'm the chief of the audiology department at our Army hospital and the only U.S. military audiologist in South Korea. The Army hearing program focuses on medical readiness, hearing loss prevention, and annual hearing health education. There's a very well-designed process to make sure that all soldiers have the hearing ability to keep themselves and their unit safe.
What are some of the challenges for an audiologist in the military?
We have hearing protection protocols on the job, but soldiers don't always protect themselves when using power tools, riding a motorcycle or mowing the lawn. The biggest challenge is protecting soldiers' hearing in battle situations with explosions and other loud noises. We have protection devices called battle plugs. An open- and closed-door feature allows them to communicate with their unit, and when a weapon goes off, the strong sound wave automatically closes a mechanism in the hearing protection to protect their hearing. However, when they're in the heat of the moment, their immediate reaction is to get into position and fire back, not to get out their hearing protection.
Learn more about the communication sciences and disorders program at CSUF on the department's website.