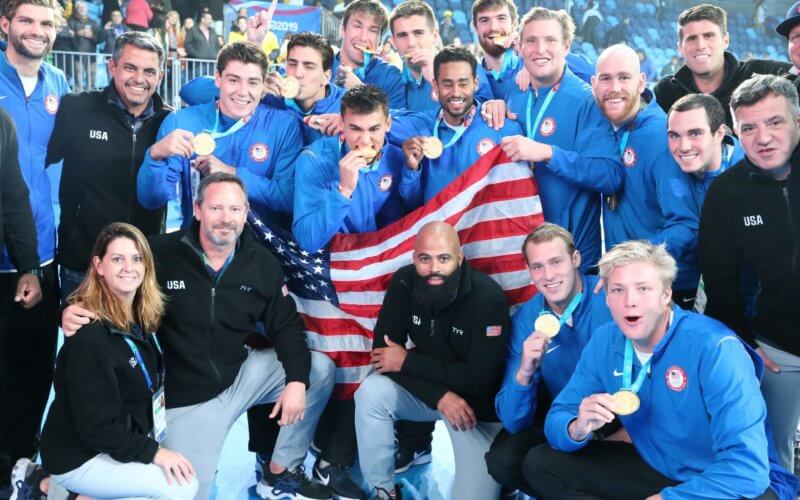 With the long-awaited Tokyo Olympics finally underway, three Cal State Fullerton alumni are among a select few present at the spectatorless games to help athletes in water polo and volleyball perform their best.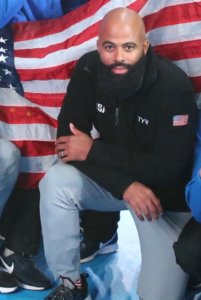 One is Chris Bates '07 (B.S. kinesiology), sports medicine manager and head athletic trainer for the USA Water Polo Men's National Team, who shared some of the challenges of limited travel during the COVID-19 pandemic as well as what the world can expect to see when the team competes in the coming weeks at the Tatsumi Water Polo Centre.
Responsibilities: My role is to serve as the primary care practitioner for our Olympians and up-and-coming Olympic hopefuls for the USA. Some of my responsibilities are to manage and facilitate the health care and overall well-being of this group of athletes, and help them to be in a state that enables them to perform at their best as often as possible. This includes assessing injury and illness, caring for and treating injury and illnesses within my scope of practice, and referring cases to the appropriate specialists and/or allied medical practitioners. I travel with the team and am with them whenever and wherever they train, serving as the immediate care practitioner and/or as a concierge of sorts to ensure they are getting the best care.
Challenges of training for this year's Olympics: The biggest challenge I faced in my role while our guys were training for this year's Olympics was my proximity to the guys due to them being scattered overseas playing for different professional teams. This posed challenges with being able to establish a consistent and high level of care for them, whether it be strength and conducting treatments or tending to ailments or injuries they encountered while abroad. To compensate for this, we quickly adapted to a telemedicine model that helped me coordinate care between our athletes, local providers in their areas, and the supporting sports medicine and high-performance staff in the U.S. (i.e., dietitians, sport psychologists, strength and conditioning coaches, physicians, physical therapists, etc.).
Most looking forward to: I'm most looking forward to seeing our guys surprise the world with their growth and development as individual players and as a more mature, confident and cohesive team. The new guard of guys, although relatively young, are ready to contend for a place on the podium not only in Tokyo, but for several Olympic games to come. You heard it here first!
Other Titan Athletic Trainers in Tokyo
Larnie Boquiren '04 (B.S. kinesiology)
Sport Medicine Manager, USA Water Polo Women's National Team

Jimmy Stitz '13 (M.S. kinesiology)
Sports Physiologist, USA Volleyball Women's National Team