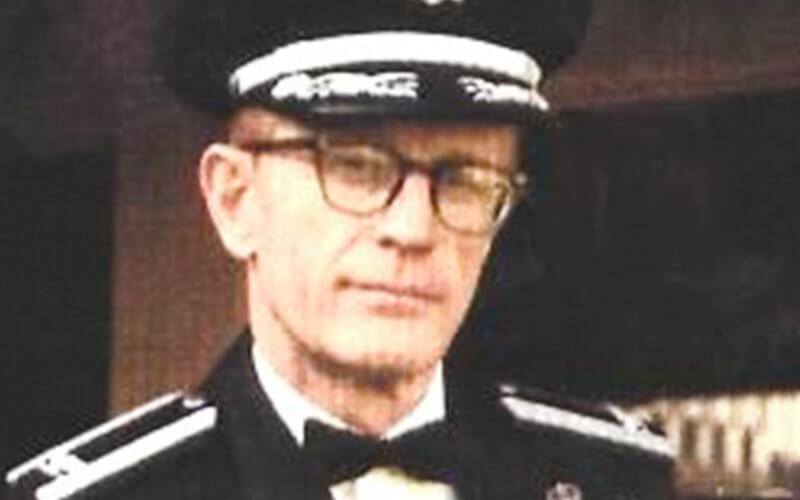 Thomas E. Maher, professor emeritus of management, died May 17 at age 99.
After retiring from the military in 1973, Maher opened a private law practice in Whittier and became a professor and chair of management at Cal State Fullerton. As a professor, Maher took an interest in international trade between the U.S. and Asia, as well as business strategy and policy. He wrote and published many papers on international trade and management.
Upon retiring from teaching in 1992 as a professor emeritus, he reopened his private law practice and specialized in immigration law.
Prior to his service at CSUF, Col. Maher served his country. During World War II, he was in the U.S. Navy. At the end of the war, he returned to his family in Detroit, completed a college degree, and then went to law school. In 1950, at the beginning of the Korean War, he joined the newly formed U.S. Air Force and became one of the first members of its Judge Advocate General Corps.
Subsequently he served many assignments in the United States, Europe and Asia. In 1954, during a tour in Japan, he met members of the Japanese legal profession and began teaching a course in American law and English.
Maher was preceded in death by his wife of 77 years, Kathleen Maher (nee Forrester), his parents Edwin and Celia Maher and his brother Richard Maher (Ann). He is survived by his children Patrick (Bella), Terrence (Chantal) and Kathy (Vance); grandchildren Richard (LiAnne), Kate (Matt), Stephan (Allison) and Meghan (Robert); and great grandchildren Reagan, Garrett, Wyatt and Abigail.