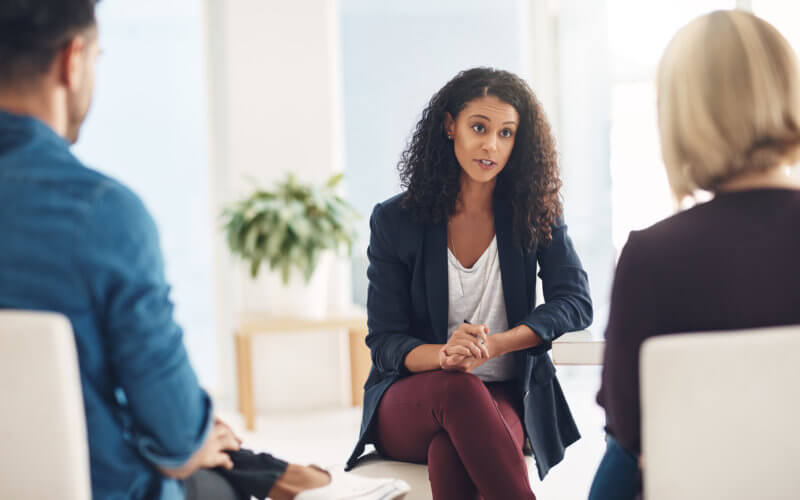 With an increase in demand for mental health services fueled by the COVID-19 pandemic, as well as a projected shortage of mental health care workers by 2028, Cal State Fullerton researchers are working to boost the number of behavioral health care workers from diverse backgrounds.
Nearly one in six people in Orange County report need help with mental, emotional or substance abuse problems, according to a 2018 report on "California's Current and Future Behavioral Health Workforce."
The Department of Social Work received a four-year, $1.9 million grant from the Department of Health and Human Services' Health Resources and Services Administration for "The Integrated Behavioral Health Education and Leadership (BHEAL)." The project is led by Mikyong Kim-Goh, chair and professor of social work, along with social work faculty members David Chenot, Karen Lee, Brittany Eghaneyan, Debra Saxton and Marcella Mendez.
The project will award 116 stipends over four years to Master of Social Work students, triple the number of field placements in medically underserved communities, develop an enhanced curriculum integrating such technology as telehealth and distance learning, and provide interprofessional health training and career development services.
"The Southern California region is home to large numbers of medically underserved people with unmet behavioral health and health needs," said Kim-Goh. "The BHEAL project is being created to meet the growing needs of vulnerable populations in this region impacted by health disparities."
Impact of COVID-19 on Mental Health
The COVID-19 pandemic and the resulting economic recession negatively affected people's mental health and created new barriers for people already suffering from mental illness and substance use disorders. U.S. Census Bureau data from May 2020 indicated that a third of Americans reported symptoms of anxiety and/or depressive disorder amid the global health crisis.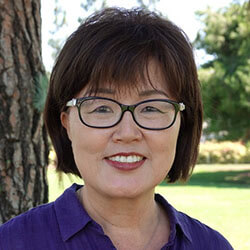 "Mental health can have a serious impact on physical health," explained Kim-Goh. "Mental health disorders and chronic substance use are associated with an increased risk of diseases and health conditions, including diabetes, hypertension, stroke, heart disease, cancer and unintended injuries."
Six agencies will work with the Department of Social Work as field sites, including: Crittenton Services for Children and Families, Families Together of Orange County, Korean Community Services, Orange County Health Care Agency, Pacific Clinics and Southland Integrated Services Inc.
Increasing Diversity in the Field
With the COVID-19 pandemic highlighting health disparities across the country, the BHEAL project will train behavioral health providers to serve two of the fastest-growing demographic groups in the region: Latinx and Asian Pacific Islanders.
"From its inception in 2007, the MSW program at CSUF has made a concerted effort to increase the number of professional social workers from Latinx backgrounds equipped to provide culturally and linguistically competent care," said Kim-Goh.
To enhance educational opportunities for social work students from Latinx backgrounds, the MSW program created specialized curricula in "Social Work Practice With Latinx Populations" as well as an "International Social Work" course that includes short-term study abroad in the country of Chile. The latter received the 2020 Council on Social Work Education's Partners in Advancing Education for International Social Work Award.