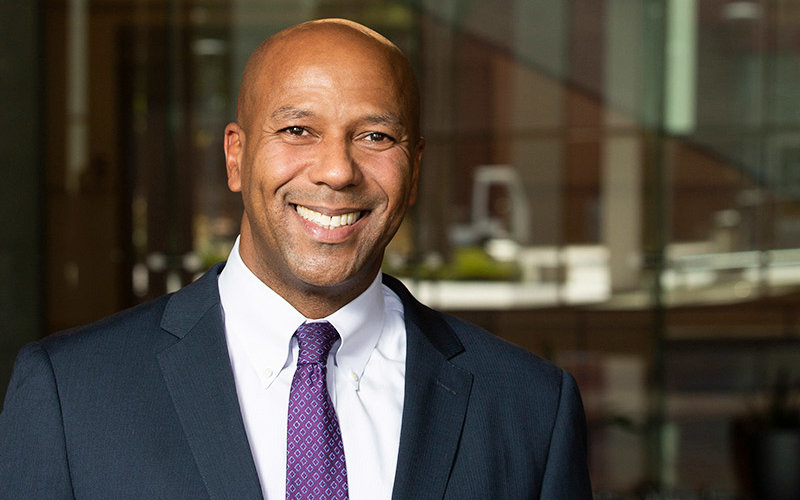 Arnold Holland has been appointed interim dean of Cal State Fullerton's College of the Arts, effective Sept. 11. He currently serves as associate dean for the college.
Holland joined the university's faculty in 1998 after receiving his M.F.A. in visual communications from Virginia Commonwealth University and his B.F.A. in graphic design from Arizona State University. He also received his Ed.D. in higher education leadership from CSUF. 
Throughout the years, Holland has served on numerous university committees, including the Academic Senate. He has held memberships and leadership positions in such professional art associations as the American Institute of Graphic Arts and Organization of Black Designers.
Holland is committed to connecting the campus with the surrounding communities through partnerships that enhance student learning, address local needs and encourage students to be active citizens. He looks forward to the return of live exhibitions, performances and public lectures this fall as well as breaking ground next year on modernization of the college's visual arts facilities.
"The College of the Arts at CSUF is an essential part of our campus' cultural fabric and the surrounding community. We provide transformational experiences for our students, the community and beyond," he said.
"The renovations and new construction will create opportunities for students from across campus and visitors to experience the various art-making and educational activities that populate the complex."
In her announcement to the campus, Provost and Vice President for Academic Affairs Carolyn Thomas shared that Holland's deep knowledge of the college and commitment to the best interest of COTA students positions him well for this role.
"I appreciate his commitment to working collaboratively with his colleagues, and his tendency to think deliberately about issues and find ways forward that bring people together," Thomas noted.