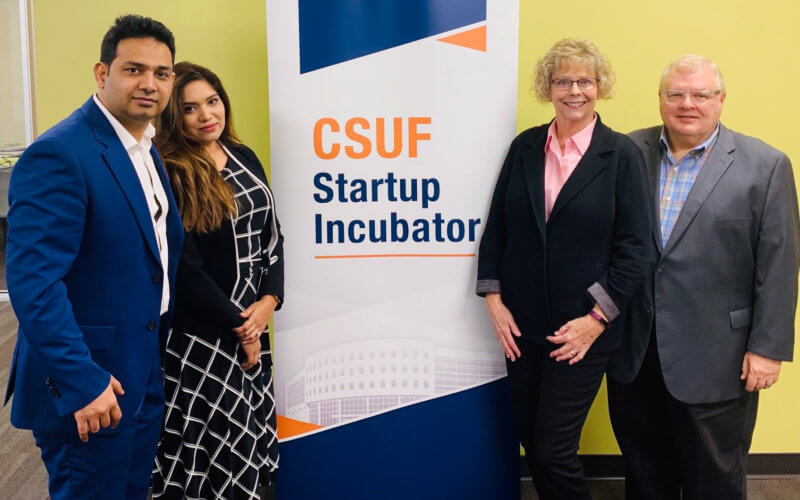 As the world begins to move from gas-powered to electric cars, serial entrepreneurs Ayisha Fareed and Nick Panhwar are looking to bring this technology to the skies. With the help of Cal State Fullerton's Startup Incubator and Center for Entrepreneurship, the couple fine-tuned plans for their company, Panhwar Jet, in hopes of revolutionizing personal air travel.
This fall, they plan to test ElectroBird, a two-seater luxury electric plane. The voyage will be the first step in a plan to develop a fleet of affordable passenger luxury business jets with seating for six to eight people.
"Panhwar Jet showcases the CSUF Startup Incubator's ability to bring ideas to fruition," said John Bradley Jackson, director of the Center for Entrepreneurship. "We have the necessary resources and guidance for aspiring entrepreneurs — you just need an idea and lots of persistence."
This is not the first time Fareed and Panhwar have connected with the CSUF Startup Incubator; they previously reached out for help with launching a software company. Their success in that business brought them back with their latest idea — electric planes.