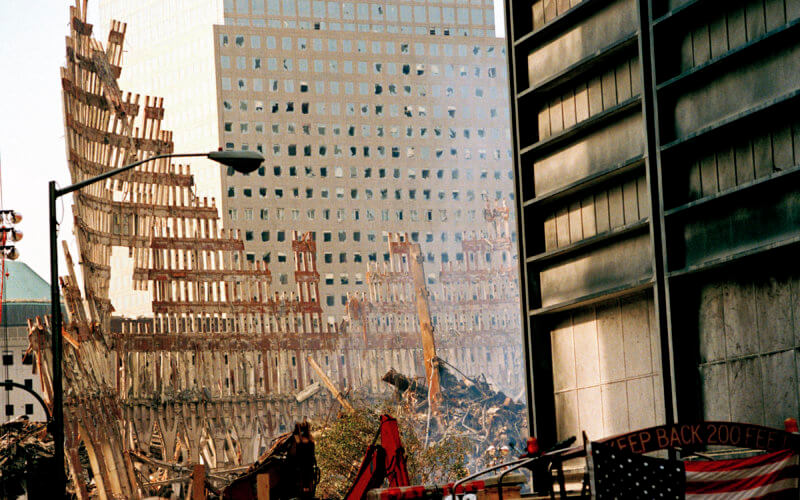 Twenty years ago, CBS Online Producer Darleene Powells, then editor-in-chief of the Daily Titan at Cal State Fullerton, watched a national tragedy play out in front of her eyes. Her first thought? To report to the Daily Titan newsroom and get to work.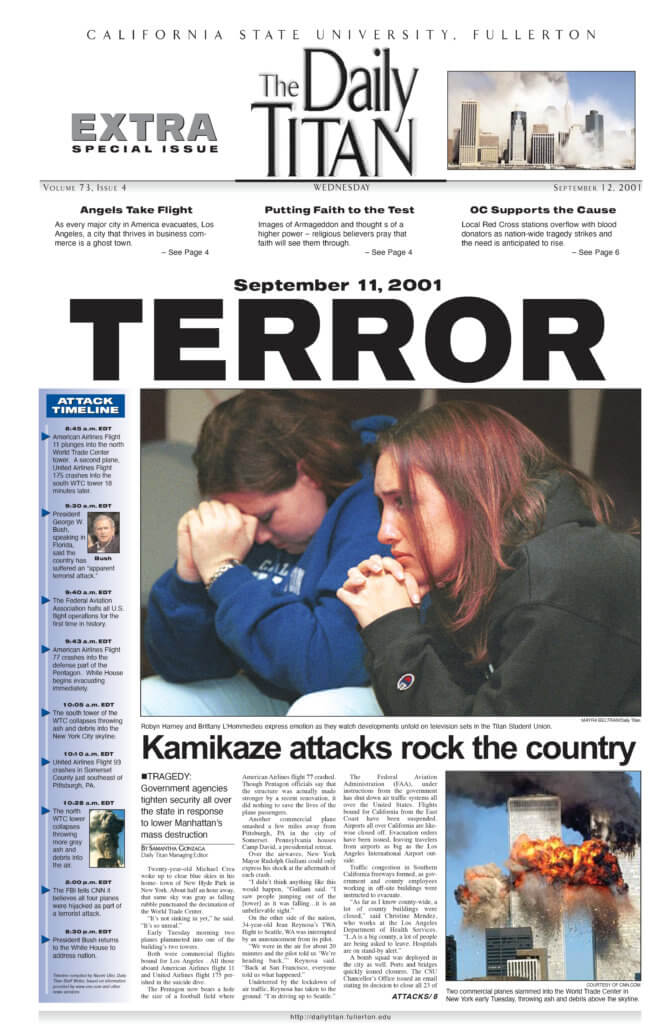 Where were you when you first heard the news of the attacks?
At 7:30 a.m. I woke up to my mom talking at full volume and my siblings asking an endless stream of questions. The TV was blaring in the kitchen, echoing throughout our house. At first, I didn't realize they were watching something terrifying unfold on the TV. None of us understood exactly what we were seeing, but we couldn't take our eyes off the screen; it looked like something straight out of a movie.
What was it like in the newsroom on the day of the attacks?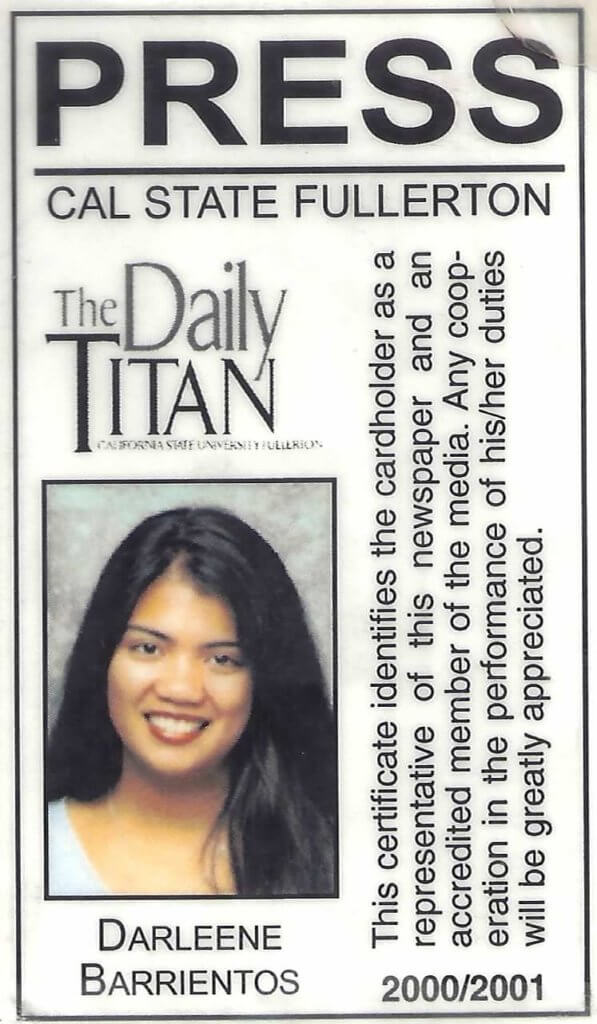 Jeff Brody, professor emeritus of communications and then Daily Titan adviser, called me on my way to campus to say that he wanted us to put out a special issue covering the attacks. By the time I got to the newsroom, staff members were already there — which was unusual since the newsroom was usually empty until around lunchtime. Everyone on staff gravitated toward the newsroom. It felt like we had to do something, and there was nothing we could do but cover the news from our perspective. Soon we heard all classes were canceled for the day, but I remember there were many students who remained on campus. People didn't know what else to do other than gather around the TVs together in the Titan Student Union. That's where our photographer shot the emotional image that became our front page.
While many student newspapers covered the attack, we were one of only a few selected to be in the Poynter Institute book "September 11, 2001." The book featured the 9/11 front pages of 150 newspapers from around the world, and it was an honor to have our cover included. Putting out the issue and seeing that every last paper was gone the next day showed us how meaningful covering something like this was to everyone around us. 
How did 9/11 change the way that you and the Daily Titan team covered the news?
There was a lingering effect. Soon after the attacks, there was an anthrax scare on campus. We had a huge debate about whether covering it on the front page would contribute to scaring more people. It was an ongoing consideration that semester whether or not to cover things, but we knew we had a job to do, even if it meant sometimes covering anxiety-inducing topics.
How have the attacks affected you personally?
It was devastating watching it unfold that morning. It still makes me emotional just thinking back on what happened that day. I don't even remember if I ate that day because I could only focus on getting the issue out. Even when I got a moment to myself to process what had happened, I felt so emotional and it was overwhelming. I think being in the newsroom that day helped me cope with what happened. It's a little hard to look back on, and it doesn't necessarily feel real to this day.
Tell me about your career path since graduating from CSUF.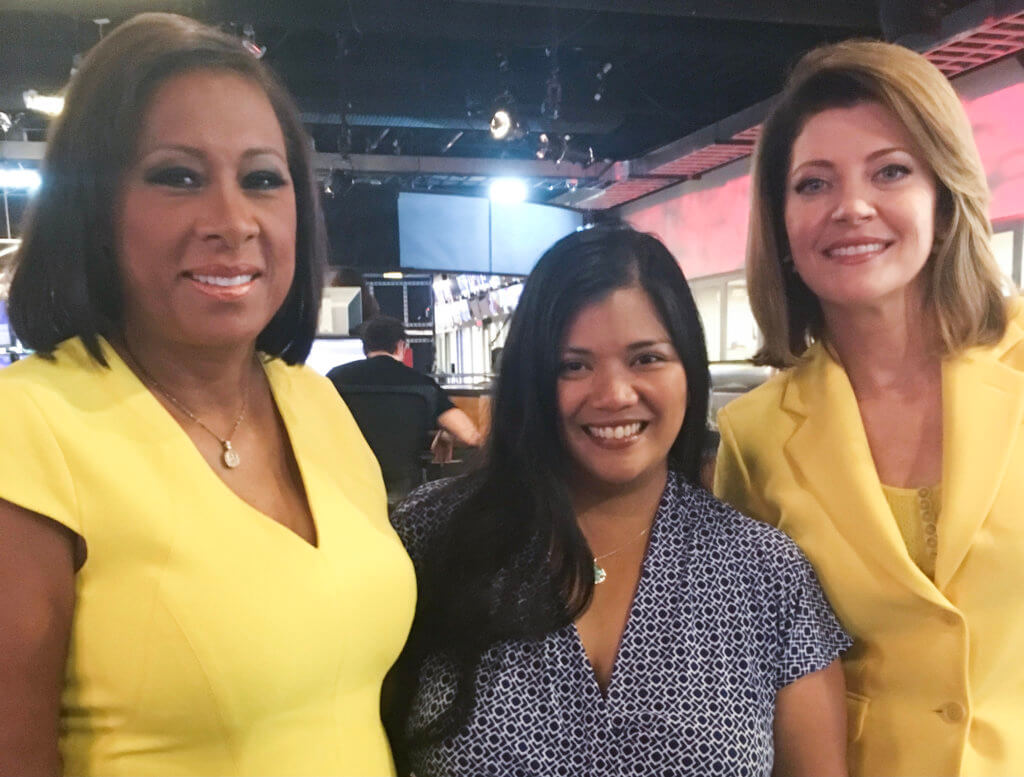 I attended Cal State Fullerton because it has one of the best journalism programs in Southern California. After graduating, I worked a variety of jobs, including webmaster, barista and wedding decorator, as well as journalist at The Arizona Republic, The Orange County Register and Glendale News-Press. Sixteen years ago, I joined CBS and have been working as an online producer, writing stories and providing additional coverage to our broadcast. In fact, I'm covering the 9/11 anniversary this year. I'm still a little emotional when I have a moment to think about it. But not when I'm in the thick of things, focused on getting the news out — same as I did that day twenty years ago.