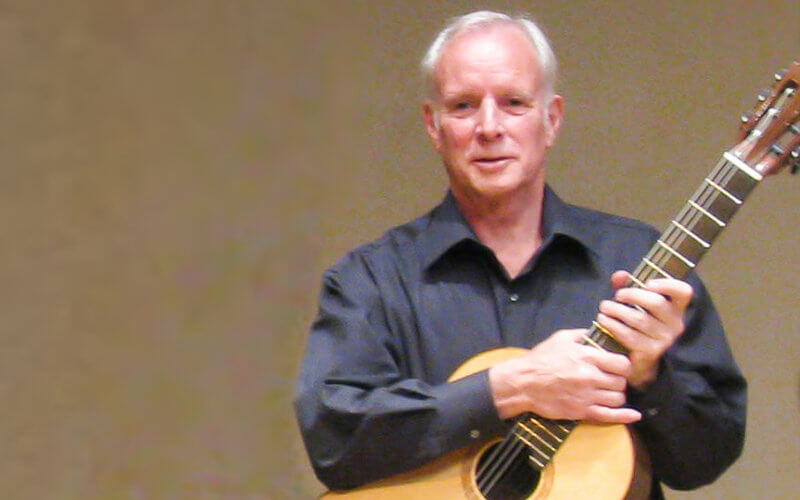 David Grimes, lecturer emeritus in music, died Oct. 18 at the age of 80.
Grimes is remembered as a gentle and passionate educator who launched the classical guitar program in Cal State Fullerton's Department of Music, building it into a program of distinction in the current School of Music.
After retirement, he continued his passion for classical guitar by founding the Orange County Guitar Orchestra, teaching and mentoring others while continuing to spread joy through his own masterful playing.
Among Grimes' many activities was serving as president of the Guitar Foundation of America. Martha Masters, lecturer in music and current president of GFA, said that Grimes "brought a high level of dedication, along with incredible warmth and humanity, that have connected decades of students to him in a very meaningful way."
Ernie Salem, professor of music, shared that Grimes was "solely responsible for starting the guitar program we now have at CSUF and was a tireless advocate for it."