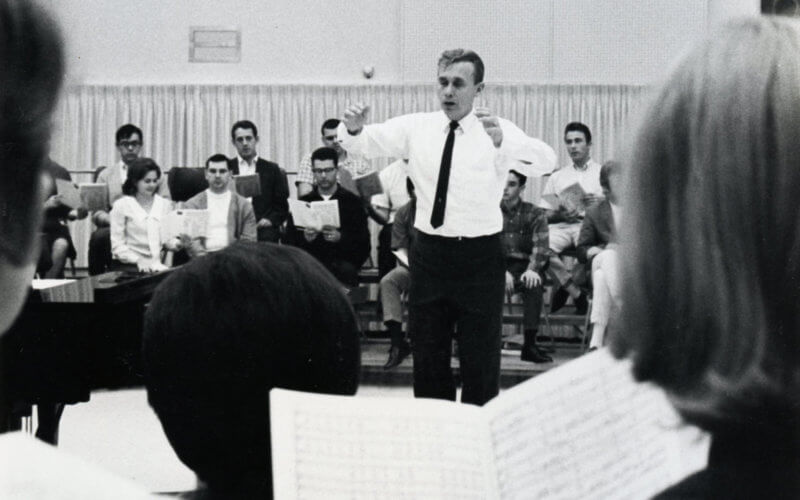 David O. Thorsen, professor emeritus of music and founding director of Cal State Fullerton's choral music program, died Oct. 10 at the age of 94.
Thorsen, who joined the university in 1960 and received emeritus status in 1990, made significant contributions to the School of Music. In addition to conducting the first university-sponsored concert, between 1960-78 he helped grow the choral music program from 40 singers in one choir to more than 300 singers in five vocal groups.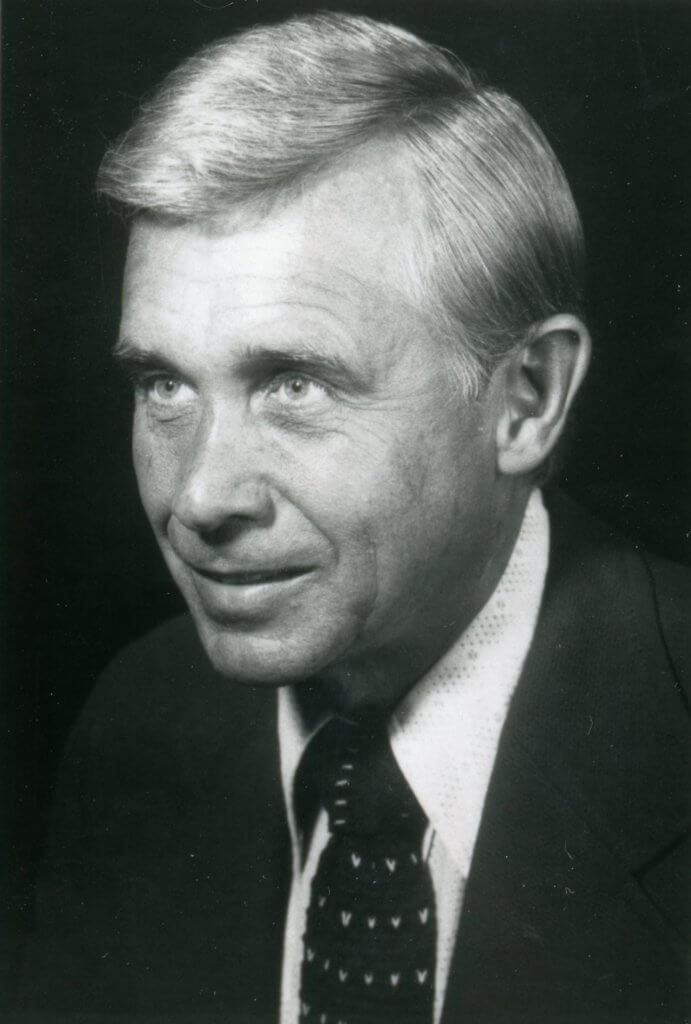 Under his leadership, the program gained national recognition for its comprehensive curriculum in choral conducting. Thorsen led students in two European concert tours and several tours of the Western United States and Canada, as well as a unique opportunity to sing with the Los Angeles Philharmonic Orchestra alongside renowned conductors Zubin Mehta and Carlo Maria Giulini.
Thorsen received a Bachelor of Music degree from the University of Redlands and a Master of Arts degree from Occidental College. His professional affiliations included serving as president of the American Choral Directors Association, National Association of Church Musicians and Choral Conductors Guild of California. Additionally, he served as vice president of the Southern California Vocal Association and as a board member of the International Federation of Choral Music.
Outside of music and well into retirement, Thorsen performed and taught sleight of hand magic at such institutions as the Academy of Magical Arts at the Magic Castle in Hollywood.
In a 1996 interview with the Orange County Register, Thorsen shared, "Teaching keeps you young. It stimulates you. The teacher learns as much as the students."