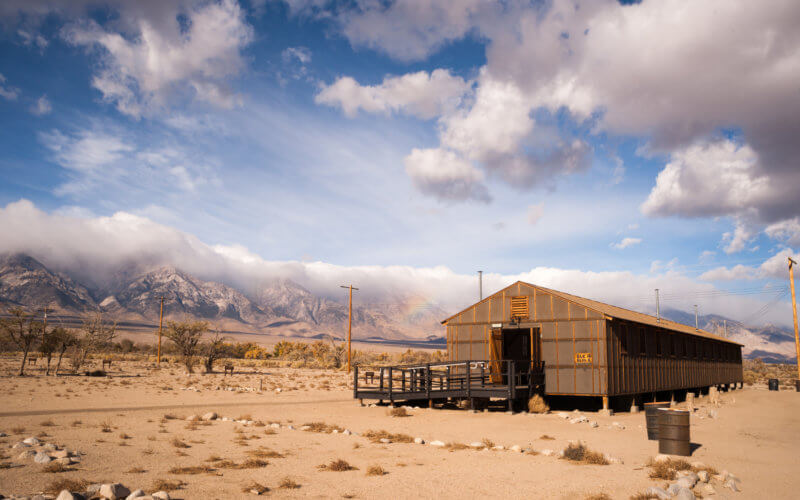 "They Called Us Enemy" is the book selected for Cal State Fullerton's One Book, One CSUF program this year. The fall launch event on Wednesday, Oct. 13 will feature CSUF experts who will speak about the incarceration of Japanese Americans during World War II.
The book, authored by George Takei, is a graphic memoir that depicts the author's childhood while his family was imprisoned within a Japanese internment camp in America.
CSUF launched its One Book, One CSUF program in 2020 as part of the Titans Together initiative. Students, faculty, staff, alumni and community supporters are invited to read the same book and gather throughout the year to explore the topics raised in it.
At the event moderated by Karen Yonemoto, lecturer in Asian American studies, a panel will discuss the injustices in the internment camps and answer any questions the audience may have after reading the book.
The panel includes Thomas Fujita-Rony, associate professor of Asian American studies; Arthur Hansen, professor emeritus of history; and Craig Ihara, professor emeritus of philosophy. Hansen was one of the first scholars in the U.S. to focus his research on the incarceration of Japanese Americans; Fujita-Rony spent his career exploring the aftermath of the internment camps; and Ihara was born in the Rohwer Relocation camp in Arkansas where his family was held until 1945.
The event will be held from 12-1 p.m. in TSU Pavilion B, and guests must register for the One Book, One CSUF Fall Launch event.