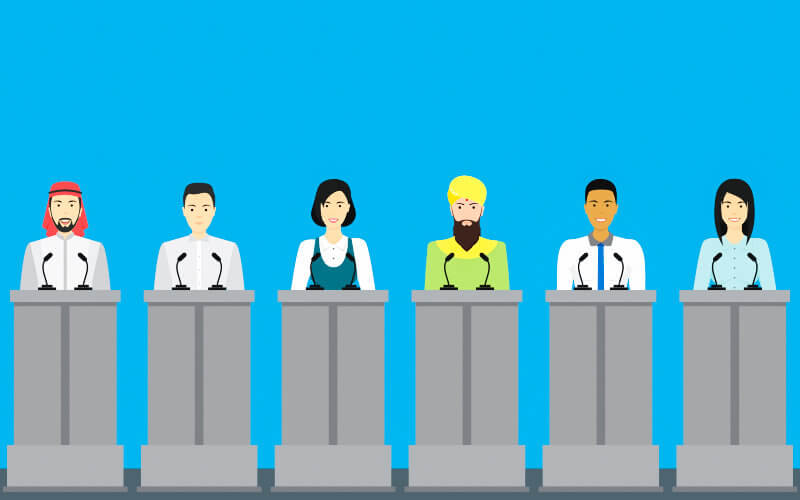 When Cal State Fullerton partnered with Georgetown University to co-host a 2021 debate tournament earlier this year, the world of intercollegiate debate took notice.
Historically, the two schools held separate tournaments on the same weekend, forcing teams to choose one event over the other. On some level, the choice represented the long-simmering ideological divide in the debate community between traditional debate (Georgetown with mostly white debaters) and critical debate (CSUF with mostly people of color debaters).
The new collaboration offered a chance for participation and dialogue across the divide — an especially important step amid social and racial unrest across the country.
It also allowed CSUF to stand firm in its longstanding call for greater diversity, equity and inclusion in debate by requiring its diversity policy in the tournament.
Enacted more than a decade ago to counteract systematic discrimination against Black judges and teams, CSUF's diversity policy modifies the way in which Black judges are placed on judging panels.
"In the past, our diversity policy drove away many of the white traditional teams who assumed they would not get a fair shake because of the diverse judging pool," explained Shanara Reid-Brinkley, co-director of CSUF forensics and assistant professor of human communication studies. "This time, Georgetown and others were willing to take part. It's progress toward better representation in the community, but we have a long way to go."
What Started the Divide in the Debate Community?
While traditional debaters emphasize expert evidence — material from those who society has marked as experts in an area — the critical style advanced by Black debaters uses various avenues of performance and expression to challenge white world views. Critical debaters not only rely on expert evidence, but recognize the value of voices in music, poetry, autobiographical narratives, quotes from Twitter and blog posts.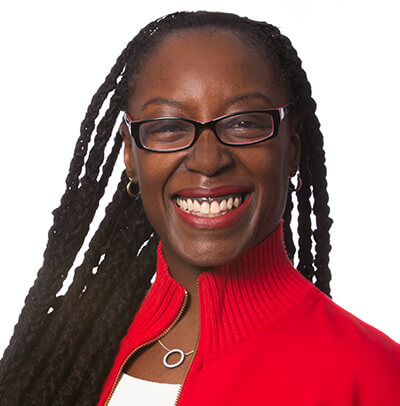 The movement started in 2003, said Reid-Brinkley, when "two Black female debaters from the University of Louisville set the debate community ablaze, challenging every aspect of the mostly white traditional debate format — from the speed at which speeches were delivered and the exclusive use of expert evidence — to the refusal to consider what Black people might have to say about politics and legislation."
However, she continued, "traditional debate made up (and continues to make up) the majority in numbers and holds a disproportionate amount of power."
This is also evident in debate tournament judging.
"As Black debaters have become more successful over the years, many of the predominantly white teams began to systematically push Black judges out of the community on the basis that they would be biased on racial issues," Reid-Brinkley explained. "Black judges are rare in the judging pool for national tournaments."
Firsts Accomplished by CSUF's Debate Coaches
Reid-Brinkley and LaToya Green, director of debate and lecturer in human communication studies, each experienced the tension firsthand. They had to fight to carve their own paths as Black debaters and coaches.
"At Emporia State University, I became the first Black woman in the history of the school to be on the debate team," Green said . "It was an exciting time to be in college debate, as more and more Black people were getting involved and approaching it in revolutionary ways."
Green had qualified for the National Debate Tournament three times, earned a first-round bid to the event, and garnered the first speaker award for ESU in 50 years. She would later return to her alma mater to become the first Black female director of debate.
Reid-Brinkley made her own mark in debate history when she became the first Black female director of debate at the University of Pittsburgh.
Today, as the only debate team in the country with two Black women as administrative leaders, Reid-Brinkley and Green are focused on not only preparing a winning team, but using their platform and personal relationships with other coaches across the nation to continue pushing for DEI in debate.
They hope to welcome numerous teams using both styles of debate when CSUF hosts the 2022 winter debate tournament in January.
Learn more about the debate team by visiting the CSUF debate team website.