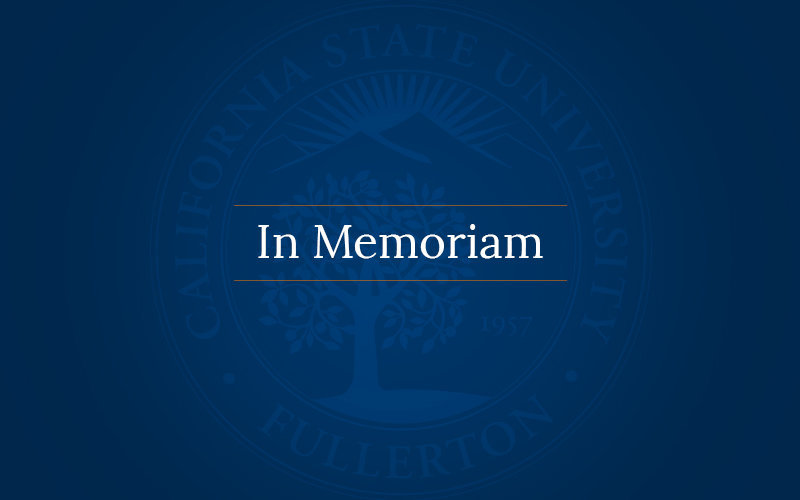 Munir R. "Monte" El-Saden, professor of mechanical engineering emeritus and a founding member of that department, died Nov. 28 at the age of 93.
El-Saden, an expert in engineering thermodynamics, joined the CSUF faculty in 1967 to establish the mechanical engineering program. He hired faculty and technicians for the department, and purchased the necessary equipment to create its curriculum.
He received emeritus status in 1992.
El-Saden received his bachelor and master of science degrees from University of Denver and his doctorate from University of Michigan in 1957. After obtaining his doctorate, he taught at North Carolina State University before joining Cal State Fullerton.