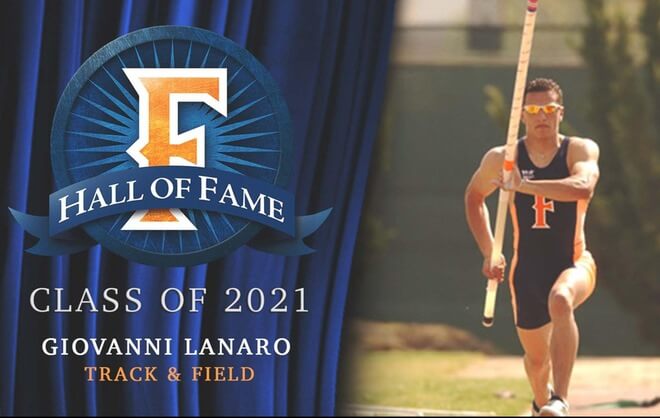 Cal State Fullerton alum Giovanni Lanaro's pole vaulting career as a Titan was an incredible one.
Lanaro, who competed as a Titan from 2002 to 2004, is among the inductees for the 2021 Athletics Hall of Fame.
The San Gabriel Valley native garnered the Cal State Fullerton pole vault record (18'04 "1/2) and three NCAA Division I All-American honors. Lanaro vaulted his way to Big West Conference Individual Championships in 2003 and 2004. He earned 8th at the NCAA Championships in 2003 and 2004.
After his outstanding career at Cal State Fullerton, Lanaro made his mark on the international scene. He represented Mexico at several World Championships and two Olympics. Continue reading at Fullerton Titans.